Drug Court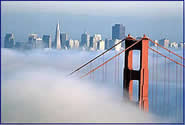 The San Francisco Adult Drug Court is a collaborative effort between the Adult Probation Department, the Department of Public Health, the Superior Court, the District Attorney and the Public Defender that provides treatment services and monitoring to defendants whose criminality is directly related to their substance abuse.
Drug Diversion
The Drug Diversion program offers participants, generally first time drug offenders, with treatment and substance abuse education referrals. Participants are closely monitored during their program and their progress is reported to the Superior Court on a monthly basis. Upon completion of the treatment and substance abuse education program, charges are dismissed.
DUI

The DUI Program supervises probationers convicted of driving under the influence. Probationers are court ordered to enroll in a treatment program and other court ordered obligations. Upon completion of their programs and financial responsibilities, probationers will be eligible for Earned Discharge, as well as reinstatement of their driving privileges.
SB678 (California Community Corrections Performance Incentives Act 2009
The Adult Probation Department received a one-time grant for the Evidenced-Based Practices (EBP) to improve adult services by utilizing a risk needs assessment for case plan development and applying a case management process to refer 18-25 yr old Transitional Age Young Adult Probationers for services. Officers will be trained on EBP for the application of graduated sanctions and rewards, collaboration with treatment providers to meet the needs of this young adult population and develop additional services when there are gaps in services. The goal is to improve public safety by improving the performance of 18-25 yr old probationers, track the services that are available, measure and report outcomes as dictated by the grant.
Community Justice Center (CJC)
The CJC provides wrap around services to probationers who are brought to the center after being cited, arrested, or referred to the center for assessment, treatment plan, and services by the CJC staff. The goal is to address quality of life issues that plague the Tenderloin community by addressing the needs of those probationers that reside in the TL District and giving them incentives to become productive citizens
Homeless Outreach Program
The homeless program is intended to address the needs of homeless probationers that reside in the SOMA and TL areas through field outreach and facilitation of services. Probation Officers collaborate and partner with Public Health Department, Human Services Agencies, and CBOs to refer probationers for services that include housing, clothing, food, and medical treatment.
San Francisco Adult Probation and Sheriff Departments Liaison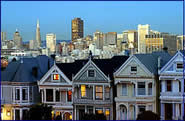 The Liaison position is funded by the SFSD for a Deputy Probation Officer to conduct daily orientations for probationers being release from the county jails. The liaison is also the contact person between both departments for the participation of probationers in the SFSD treatment programs as well as contracted agencies that provide services through the SFSD.
Drug Abatement / RNET
The Department has dedicated staff to exclusively handle drug offenders who have had cases resulting from narcotics enforcement operations. The staff assigned to this program works closely with the San Francisco Police Department, the San Francisco District Attorney's Office, the San Francisco Sheriff's Department, the Department of Children Youth and Families and the Department of Public Health to facilitate appropriate criminal justice processes that would help a probationer down the path of immediate entry into treatment to address their substance abuse issues and lifestyle. This effort, using evidence based practices, closely monitors compliance with the terms of probation, including stay away orders and conditions relating to utilization of treatment services.
Mentally Ill Offender
The program has staff who work non-traditional work hours in collaboration with the processes involved in Behavior Health Court; treatment team processes with the District Attorney's Office, Public Defender, Citywide Case Management Services, Department of Public Health, and any other service agency currently providing services to the mentally ill population in San Francisco. Program staff utilizes a good working knowledge of resources in San Francisco geared towards the mentally ill population and facilitates field supervision services to mentally ill probationers in this program. The staff, using evidence based practices, will provide services to probationers who have presented themselves to have a higher level of needs in the probation system.
Gang Offender / Zone Strategy
The ISU Unit presently has caseloads that focus on providing intensive services and supervision to probationers who have had a history of involvement in violence related activities in San Francisco. These caseloads are focused on the Hispanic Gangs active in the San Francisco area and on African American gang cases from the Bayview, Western Addition, and Sunnydale areas of the City. The officers work intensively with the San Francisco Police Department, particularly, the Gang Task Force (GTF) and with other agencies including the State of California Department of Justice, California Department of Corrections and Rehabilitation, and various Federal law enforcement agencies that monitor gang activity. The probation staff is key in providing referral resources to these probationers to help them find an avenue out of the criminal lifestyle that has led to violence in the community. The department works with community organizations supportive of this process such as City College Second Chance, TAP, and members of the Faith Community.
Sex Offender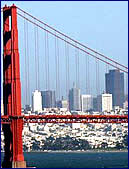 In an effort to improve service delivery to Sex Offender probationers, the Adult Probation Department provides intensive supervision and utilizes community resources to reduce illegal behaviors of sexual offenders.
The Sex Offender Containment (Model) is an approach that the Adult Probation Department utilizes to manage Sex Offenders in the San Francisco community. The primary objective is to promote and ensure public safety, victim protection, and reparation for victims. Criminal Justice and public agencies coordinate, collaborate, and share information with the goal of promoting public safety and the successful re-integration of the probationer in the community. Probationers who have a history of sex offenses are sent through assessment tools that are evidenced based processes and appropriate supervision is determined using these tools.
Domestic Violence
The Domestic Violence program facilitates an integrated criminal justice response to spousal abuse that will help break the cycle of domestic violence. The process in conjunction with the San Francisco Domestic Violence Court understands that arrests alone will not stop domestic violence but coordinated evidence based practices are key in a probationer's successful completion of probation. The staff works hard towards developing system-wide coordination and collaboration among criminal justice agencies and non-profit agencies that provides services to the probationers assigned to the unit. The primary goal is to promote victim safety. Click on a link to see the list of Domestic Violence Certified Programs.
Community Assessment and Services Center (CASC)
Opened in June 2013, the CASC is a partnership of the San Francisco Adult Probation Department (SFAPD) and Leaders in Community Alternatives, Inc.( LCA), a leading provider of criminal justice services. The CASC is a truly innovative and groundbreaking one-­-stop reentry center that serves the comprehensive needs of clients under SFAPD probation supervision. The CASC model tightly aligns law enforcement and support services into an approach focused on accountability, responsibility and opportunities for long-­-term change. The CASC is a cornerstone community corrections initiative of the City and County of San Francisco's Public  Safety Realignment Plan. The CASC was created to protect public safety, reduce victimization, maximize taxpayer dollars, and to contribute to San Francisco's community vitality.  Please find a CASC program description here: 

Community Assessment and Services Center (CASC) Description
SFAPD Comprehensive Reentry Services
The SFAPD balances probation supervision accountability with access to essential resources and services which combined, reduce barriers to life stability, and empower clients to build self sufficiency skills, and permanently exit the criminal justice system.  You can find more information on the comprehensive array of SFAPD reentry resource and services here:  SFAPD Comprehensive Reentry Services Information
Voter Registration Information and Online Registration can be found at The California Secretary of State Website: http://www.sos.ca.gov/elections/elections_vr.htm
For more information about people with criminal convictions who can vote, go to:
Website: http://www.sos.ca.gov/elections/voting-resources/new-voters/who-can-vote...