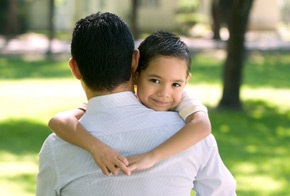 Karen M. Roye, Director
Visit our Main Office at:
617 Mission Street
Between Second and New Montgomery
San Francisco
Hours
Announcement: On Friday November 7th, our office at 617 Mission St. will be closed from 2:30 p.m. to 4:00 p.m, re-opening at 4:05 p.m. to 5 p.m.
Monday through Friday: 8:00 am to 5:00 pm
Effective May 5, 2014
Payments accepted between: 8:30 am – 4:30 pm
Visit us also at these locations:
Mission - Excelsior Office
At the One Stop Career Link Center
3120 Mission Street
Tuesday
8:00 am to 5:00 pm
Western Addition Neighborhood Access Point
1449 Webster Street
3rd Wednesday each month, 11am-1pm
To call us:  1-866-901-3212
or for TTY:  (415) 356-2791
OPENING A CHILD SUPPORT CASE
You can now fill out an application for child support services online and submit it electronically using SOLA.  It's easy, secure, and available at no cost. Just complete the application, submit, and wait for a child support agency worker to contact you.
Click here to complete your SOLA-Online Application