San Francisco's Seismic Retrofit Financing
ESIP Task A.5.a
Public Financing Option
The City is offering a public financing option through AllianceNRG/Deutche Bank for property owners wishing to finance both mandatory and voluntary seismic retrofits.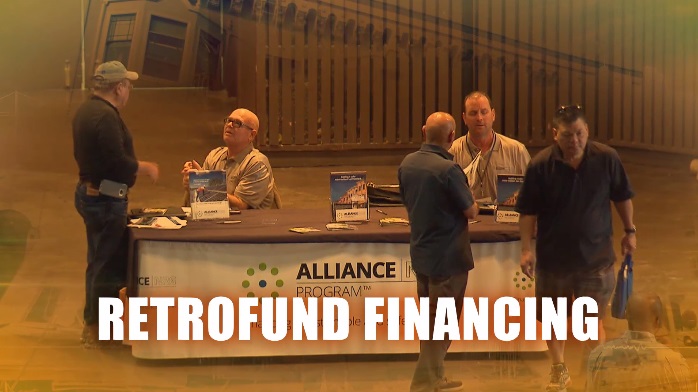 The 2016 Earthquake Retrofit Fair

Quick Facts:
Allows property owners to finance seismic improvements to comply with the Soft Story Mandatory Retrofit Program (MRP)
100% financing of project costs up to 15% of property value with progress payments that can be used for upfront engineering and design
Repayment terms of up to 20 years
Competitive fixed rates
Approval based primarily upon property value, not the credit of the owner
Assessment may travel with the property upon sale
Based on City ordinance, 100% of financing cost can be passed along to tenants
Energy efficiency, water conservation, and renewable energy projects may be financed
Property owner keeps any applicable federal/state rebates and/or tax credits

Payments are made through the property's tax bill

We have worked with industry leaders to transform our initial program into this full-service financing option offering attractive rates as well as 20 year terms and upfront financing for design costs.

 

 

Background

More than a dozen financial institutions, including private banks, credit unions and non-profit lenders, answered the Mayor and Board's call for a comprehensive financing package. A menu of financing options has been complied to allow building owners to have many options to finance these retrofits. This includes the above public financing option as well as a number of private lenders.

 


Mayor Lee and Director Otellini meets with local and national banks
to discuss financing upgrades.

 


More than a dozen lenders were on hand to answer questions one-on-one
for the thousand or so gathered property owners at the Soft Story Finance Workshop.

 

2013 SOFT STORY FINANCE WORKSHOP: The Earthquake Safety Implementation Program (ESIP) and the San Francisco Apartment Association (SFAA) co-hosted a finance workshop for property owners with questions about financing their soft story upgrades. A dozen lenders, representing a diverse cross section of lending institutions, were on hand to answer questions for the thousand or so property owners in attendance.

Owners needing to secure financing for their retrofits can either contact one of the private lenders offering assistance or apply through the City's public financing option.

Click here to download a list of possible lenders.

Please note: This list represents only lenders who participated in the 2013 Soft Story Finance Workshop co-hosted by ESIP and SFAA, and is not an endorsement.