TAY/Special Services
Interrupt, Predict, and Organize (IPO) Program
Young Community Developers (YCD) and Arriba Juntos (AJ) manage the day-to-day operations of the program.  The IPO Transitional Employment Program is a violence prevention program integrating subsidized employment, professional development, case management, barrier removal, and behavioral health services.  The IPO Collaborative includes the Adult Probation Department, YCD, AJ, the Mayor's Office of Violence Prevention, the Human Services Agency (HSA), the Office of Economic and Workforce Development (OEWD), and the Street Violence Intervention Program.
IPO Employment Program Video: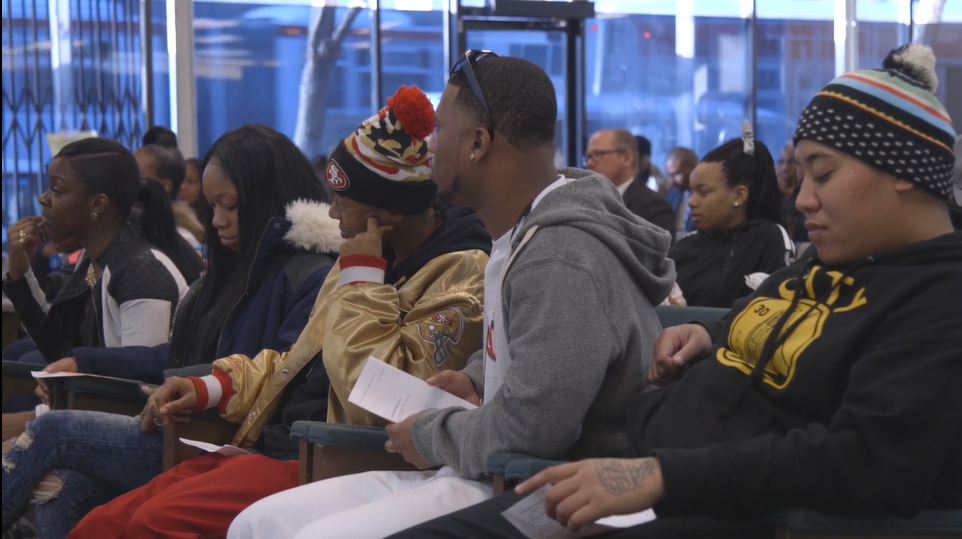 Young Adult Court (YAC)
Young Adult Court (YAC) in San Francisco was established in summer 2015 for eligible young adults, ages 18-24.  The court strives to align opportunities for accountability and transformation with the unique needs and developmental stage of this age group.  Partner agencies include the Superior Court, the Adult Probation Department Office of the District Attorney, Office of the Public Defender, the Department of Public Health, the Department of Children, Youth and their Families, the San Francisco Police Department, and the Family Service Agency/Felton.  YAC is the first of its kind nationwide.  For more information, please visit: https://www.sfsuperiorcourt.org/divisions/collaborative/yac
Motherhood Program (Mothers Matter)
SFAPD holds an agency certification with the National Partnership for Community Leadership's Young Mothers and Parenting: A Curriculum for Educating Women to be Responsible Mothers. The curriculum addresses the real experiences and challenges of young mothers and offers assistance with personal development, life skills, responsible parenting, and healthy relationships. The curriculum emphasizes the use of experiential techniques when providing interactive training sessions with mothers. 
Fatherhood Program (Fathers Matter) 
In 2013, the San Francisco Adult Probation Department (SFAPD) started collaboration with the National Partnership for Community Leadership (NPCL). The NCPL is dedicated to supporting, strengthening, and empowering families and communities through education, organizational development, and research and policy reform. The Mission Statement for NCPL is to improve the governance and administration, tax-exempt organizations, and strengthen community leadership through family and neighborhood empowerment. 

The SFAPD holds an agency certification in NPCL's Fatherhood Development curriculum to teach effective fatherhood skills to our male clients ages 18 and up. The Fatherhood Development curriculum is based on real experiences and challenges of fathers in fragile family settings. Through 25 street wise group sessions, the