Investigations, Supervision and Collaborative Courts
Investigations and Court Services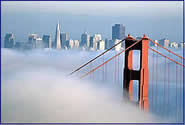 The San Francisco Adult Court Services is a collaborative effort between the Adult Probation Department, the Department of Public Health, the Superior Court, the District Attorney and the Public Defender that provides treatment services and monitoring to defendants whose criminality is directly related to their substance abuse.

Drug Diversion
The Drug Diversion program offers participants, generally first-time drug offenders, with treatment and substance abuse education referrals. Participants are closely monitored during their program and their progress is reported to the Superior Court on a monthly basis. Upon completion of the treatment and substance abuse education program, charges are dismissed.
Community Justice Center (CJC)
The CJC provides wrap around services to probationers who are brought to the center after being cited, arrested, or referred to the center for assessment, treatment plan, and services by the CJC staff. The goal is to address quality of life issues that plague the Tenderloin community by addressing the needs of those probationers that reside in the TL District and giving them incentives to become productive citizens
The San Francisco Veterans Justice Court (VJC) is a collaborative court that serves military veterans. The court's objective is to provide substance abuse and mental health treatment, as well as academic, vocational, or skills improvement leading to job placement and retention. VJC is a partnership with the Veterans Administration, District Attorney's Office, Public Defender's Office, Department of Public Health, Human Services Agency, Adult Probation Department, the San Francisco Bar Association and its defense counsel, San Francisco Sheriff's Department, and various other city agencies and community groups. 
1203.9 Court Jurisdictional Transfer and Interstate Compact Offender Tracking System (iCOTS)
The San Francisco Adult Probation Department adheres to all Interstate Commission for Adult Offender Supervision and 1203.9 PC guidelines. Interstate courtesy supervision requests are investigated and accepted pursuant to the Interstate Compact Agreement, as appropriate. Court jurisdictional transfers between counties within California for persons who live in San Francisco County are investigated, accepted, and classified according to local procedure (Pursuant to PC 1203.9). 
California Law
The Adult Probation Department prepares investigative reports and other documents for the courts that aid judges in reaching appropriate court dispositions.  It is essential that the judges and commissioners receive accurate, thorough, and timely information to assist them in making detention and sentencing decisions regarding criminal offenders. The courts depend on the department to provide investigative reports on criminal cases that include detailed information regarding the circumstances of the offense, background of the defendant, statements from victims and involved parties, an analysis of aggravating/mitigating factors in felony cases, and a discussion and recommendation to aid the courts in making sentencing decisions. Officers also provide information to assist the courts in determining the eligibility and appropriateness of offenders for specific programs.
Mandated services are spelled out in the California Penal Code and Welfare and Institutions Code that include specifics on duties of Probation Officers to prepare investigation reports within legal time frames that enable the courts to make detention and disposition sentencing decisions for adult defendants. Deputy Probation Officers assigned to investigation functions conduct approximately 250 investigations per month. The courts receive investigative reports that include detailed information regarding the circumstances of the offenses, background of the defendants, statements from involved parties, analysis of all factors in the cases, and recommendations to aid the courts in making sentencing decisions. Probation also assists in screening appropriate cases for diversion services, thereby allowing the courts to focus on the most serious cases.