Realignment/CCP
The Community Corrections Partnership (CCP)
Established through Senate Bill 678: California Community Corrections Incentive Act (2009), the CCP advises each county on the use of evidence-based practices in sentencing and probation. SB 678 created an incentive fund for counties to reduce the number of felony probationers sent to state prison, in favor of implementing evidence-based alternatives. More information on CCP here.
Upcoming meeting of the CCP is:
Thursday, February 17, 2022 via ZOOM
10:00 AM - 12:00 PM
Public Packet: View

Here

1-30-20 CCP Roster
The Community Corrections Partnership Executive Committee (CCPEC)
Established by AB 109: California Public Safety Realignment Act, the CCPEC is charged with the development of an annual plan to implement realignment. The plan should be submitted for consideration and approval by the Board of Supervisors. More information on CCPEC here.
Upcoming meeting of the CCPEC is:
Past Meeting Information of the CCP and CCPEC: Click here
---
The CCPEC has released the following reports on San Francisco's implementation of Public Safety Realignment:
In an effort to address overcrowding in California's prisons and assist in alleviating the state's financial crisis, the Public Realignment Act (Assembly Bill 109) was signed into law on April 4, 2011. AB 109 transfers responsibility for supervising specified lower-level inmates and parolees from the California Department of Corrections and Rehabilitation to counties. Implementation of the Public Safety Realignment Act started on October 1, 2011. In September 2011, the Board of Supervisors approved San Francisco's 2011 Realignment Implementation Plan. A copy of the City and County of San Francisco Public Safety Realignment & Post-Release Community Supervision 2012 Realignment plan as approved by the CCPEC on June 1, 2012, is available here. 
Three years of Realignment of San Francisco: February 2015.
Download the full report.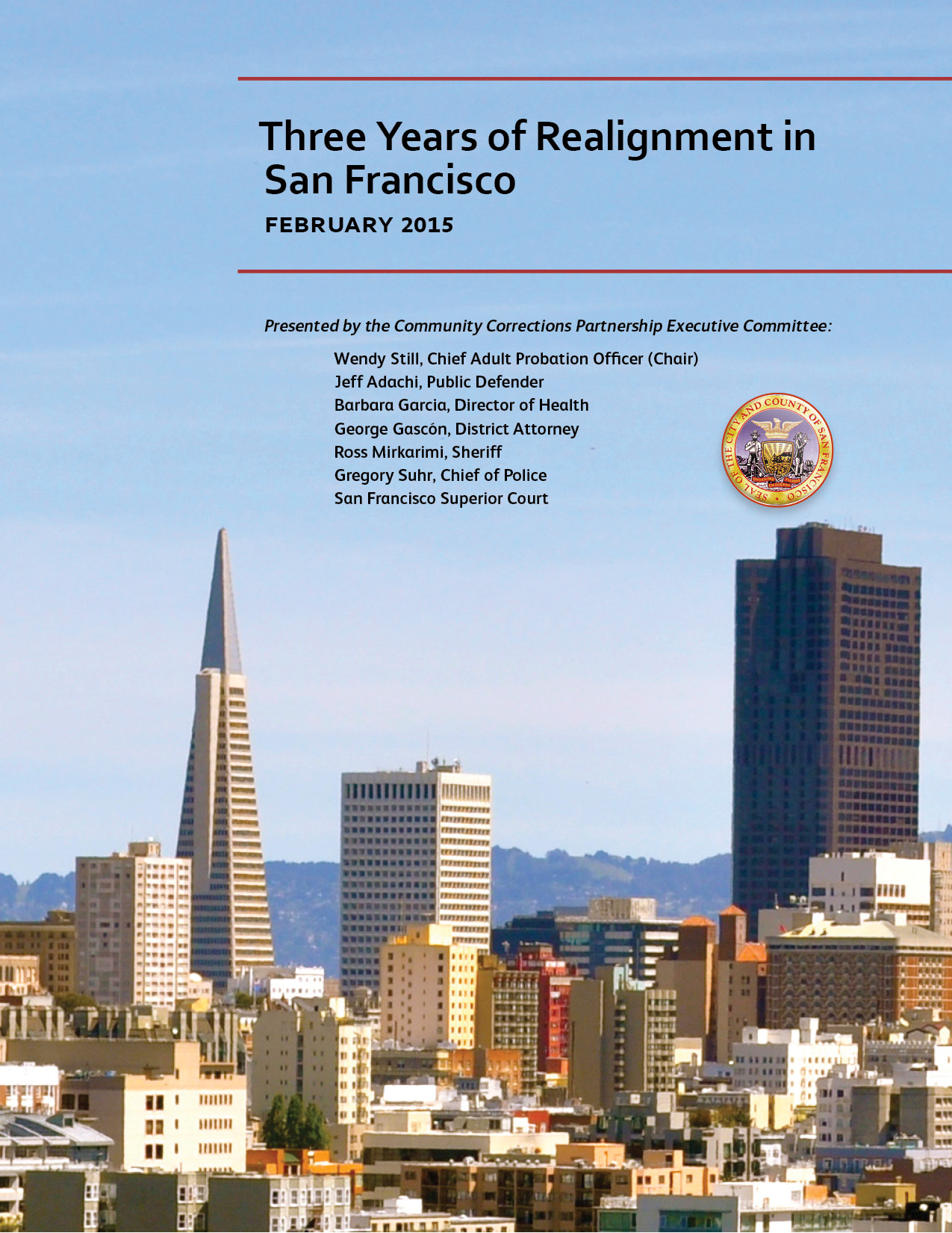 Realignment in San Francisco: Two Years in Review. January 2014.
Download the full report.
Public Safety Realignment in San Francisco: The First 12 Months. December 2012. 
Download the full report and the sources and methodology.