About Us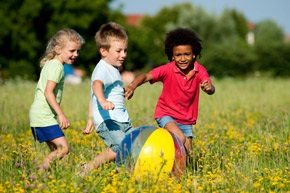 Public Meeting Announcement
There are no public meetings scheduled.
Program Mission
Our mission is to empower parents to provide economic support for their children by furnishing child support services in the form of location of parents, establishment of paternity and support obligations and enforcement of support obligations, thereby contributing to the well being of families and children. Our vision is to ensure that children receive the financial and medical support they need from their parents to be healthy and successful.
About Our Services
The San Francisco Department of Child Support works with parents and legally acknowledged guardians to ensure children and families receive court-ordered financial and medical support. Services offered by the Department include: establishing paternity (fatherhood); locating absent parents; requesting child support orders from the court; requesting medical support orders from the court; enforcing child support orders; modifying child support orders; and enforcing spousal support orders in conjunction with child support.
Excluded Services
Child support program services include obtaining child support and medical support orders, establishing paternity, and collecting support payments—NOT divorce, custody, or visitation. Legal assistance on these other family law matters may be obtained through the ACCESS Center for Family Law and Self Help Services located at 400 McAllister Street, Room 509, San Francisco, CA 94102-4514. Their phone number is (415) 551-5880 [24 hours recorded information].
Equal Treatment
The State of California and City of San Francisco is committed to treating all people equally. No one will be excluded from services or denied access to the child support program, or otherwise subjected to treatment that is different than that provided to others because of age, color, disability ethnic group identification, national origin, race, religion or gender. The Department of Child Support Services is responsible for ensuring that all persons are provided equal access to services and information. All programs shall deliver services in ways that recognize individual differences and are sensitive to cultural differences. Effective communication with customers who don't speak English will be achieved through bilingual staff, translated written materials, and contracted interpreter and translation services. View our Racial Equity Action Plan to learn more.
Additional Child Support Services Information Links:
Your feedback matters. Please take our customer service survey to let us know how we're doing. En español 用中文