Opening a Case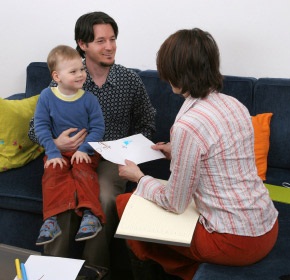 The San Francisco Department of Child Support provides services to parents, guardians and caretakers of minor children. Our services are available regardless of marital status or income. To apply, schedule an appointment or complete the application packet below and submit it to the San Francisco Department of Child Support Services. Application packets can be mailed or dropped off to our main office located at 617 Mission Street, San Francisco, California 94105. Applications are also available on a walk-in basis at our office.
No appointment is necessary however, we offer options for your convenience. Schedule a 1-hour appointment to meet with our staff in person to open your case. You may complete your application in advance or plan to arrive 15 minutes prior to your scheduled appointment time.
Online Application
Enroll in Child Support Services using our online application. The application is easy, secure, and available at no cost. Just complete the application, submit, and wait for our staff to contact you.
English Online Application                 Spanish Online Application
Annual Fee
Federal law (Federal Deficit Reduction Act of 2005) requires states to charge families that have never received Temporary Assistance for Needy Families (TANF) a $35 annual application fee if at least $550 is collected annually on their behalf. As of October 1, 2020 the annual $35 fee is assessed for each case in which the family has never received welfare benefits and the custodial party has received $550 or more in support payments during the prior federal fiscal year, (October 1 – September 30). The fee will be collected from the custodial party's next payment(s), until the $35 is paid in full. The fee will be assessed annually in October on cases meeting these criteria.