Payments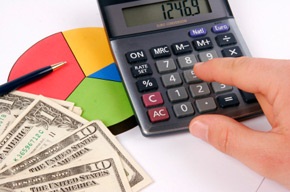 State Disbursement Unit processes all of California's child support payments. Make your payment online using your credit or debit card.
ExpertPay allows you to make your payment directly from your bank account. 
PayPal allows you to make your payment using ChildSupportBillPay. A 2.49% ($3.95 minimum) processing fee applies.
MoneyGram  A new, convenient way to pay child support.  Payments can be made at any MoneyGram location in the United States.
PayNearMe  New Locations added to PayNearMe! 
Use PayNearMe at 7-Eleven, Family Dollar and Ace Cash Express. Get a personal PayNearMe barcode on PayNearMe's California child support page at www.PayNearMe.com/California or by contacting your local child support office at 866-901-3212. Present the barcode – either on a smart phone or on paper – to a store cashier to be scanned at the counter. Reuse the barcode for future payments or get a new one, as needed.  Find a 7-Eleven, Family Dollar or Ace Cash Express location nearest you. PayNearMe charges a $1.99 fee and guarantees payments. Notice: It may take three or four days for your payment to be posted to your child support account. For more information please visit: http://paynearme.com/en/
Payment Information. Here you will find information on how to make a payment and the available payment options.
California Department of Child Support Services Payment Options
Delinquent Payments. This summarizies the various tools and services the local child support agencies (LCSAs) and the State Department of Child Support Services (SDCSS) utilize to make the collection of child support efficient and effective.
Calculate Child Support. In this section is a child support Guideline Calculator and information used to calculate support.
Arrears Estimator. Do you want to calculate how long it will take to pay off your past due support? Check out our Arrears Estimator program. It only takes a minute! You will need your Principal Arrears and Interest Arrears Balances to use the Estimator program.
Debt Reduction Program. Determine your eligibility to reduce your arrears and negotiate a repayment amount.