ADA Coordinators
Introduction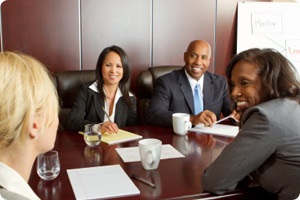 Title II of the Americans with Disabilities Act (ADA) requires that all public entities with 50 or more employees designate at least one employee to coordinate its efforts to comply with and carry out its obligations under Title II of the ADA. The Mayor's Office on Disability (MOD) is the City's overall ADA Coordinator, tasked with making sure that all City services, programs, and facilities for the public are accessible as required under the ADA.
The City and County of San Francisco is unique in the fact that in addition each department has a designated ADA Coordinator who serves as the liaison to MOD to coordinate compliance efforts.
Our office also offers a robust technical assistance and training program for CCSF departmental ADA Coordinators. Please find attached the contact list of CCSF departmental ADA Coordinators. For an overview of training offerings and resources you can access the ADA Coordinator Toolkit here.