Disaster Preparedness Video for People with Disabilities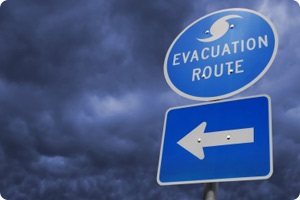 Disaster Preparedness Video for People with Disabilities: Prepare to Prosper!
When it comes to disaster preparedness for people with disabilities, thinking about building capacity to prosper is a powerful message. This message is effectively presented in Prepare to Prosper, a video that shares the preparedness stories and planning tips from Bay Area residents with disabilities. The video follows Jim, a man with a physical disability, and his quest for an answer to the question of "how do I get prepared for the next disaster?" He meets Ana-Marie Jones of CARD – Collaborating Agencies Responding to Disasters, and learns that the key to preparedness is not a focus on some distant fear; the key is preparing to prosper every day. Rather than planning on the quickest way to get help to arrive, the message of prepare to prosper encourages all of us to think creatively and resourcefully about our daily living environment. We may find we already have many assets in place to allow us to prosper. In short time, Jim's lesson in preparedness becomes a lesson in how to be the best he can be in any circumstance. Because we at DEM believe most are more prepared than they think, we say amen this message!
 CARD worked with the Center for Independent Living (CIL), SF Independent Living Resource Center (ILRC), and the Community Resources Independent Living (CRIL) to create the video. "It's an honor to work with the leaders of the Independent Living Centers; and I'm absolutely delighted to have CARD's Prepare to Prosper approach and curriculum shared across the region. We're all excited to be part of changing the preparedness paradigm" says Ana-Marie, a passionate advocate for ending America's disaster victim cycle and building resilient communities, where even the most vulnerable members will survive, thrive and prosper in the face of disasters and emergencies.
video also shares prepare to prosper tips for personal assistance services' providers and community-based organizations that support persons with disabilities. The production was funded by a Homeland Security Grant obtained by the California Emergency Management Agency (Cal EMA).
For more information on ways for using video as part of a larger community preparedness effort, please contact one of the agencies highlighted in the video.