Mayor Breed Announces Plan to Power Downtown San Francisco with 100 Percent Renewable Electricity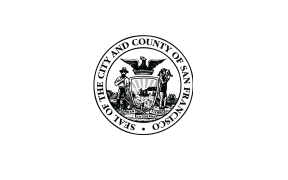 Mayor London N. Breed today commemorated Earth Day by announcing a plan to transition private commercial buildings of 50,000 square feet and larger to 100 percent renewable electricity. Almost half of San Francisco's citywide emissions come from buildings, and half of those emissions come from the commercial sector. San Francisco has already reduced its greenhouse gas emissions 36 percent below 1990 levels.
The new clean electricity requirement will be the first in the nation and will reduce emissions from the City's largest commercial buildings by an additional 21 percent to accelerate San Francisco's drive towards 100 percent renewable electricity by 2030. Joining Mayor Breed for this announcement were representatives from the Sierra Club and local environmental organizations.
"San Francisco has always been a national leader when it comes to sustainability, but we know that the reality of climate change requires us to go further," said Mayor Breed. "Transitioning our large buildings to 100 percent renewable energy is an important step to continuing the progress we have made with CleanPowerSF towards making San Francisco an even more sustainable city."
The plan calls for the City's largest commercial buildings to procure 100 percent renewable electricity from any of the City's electricity providers by 2022. Then, starting in 2024, additional buildings would be subject to the requirement, eventually encompassing all commercial buildings 50,000 square feet or larger. The requirement is currently phased-in chronologically to ensure adequate renewable electricity is available for procurement: