Office of Contract Administration (OCA)
Who is OCA?
The Office of Contract Administration (OCA) supports the procurement of goods and services in order to provide the citizens of San Francisco with essential governmental services.
Commencing July 3rd, 2017, the City and County of San Francisco will be using Oracle PeopleSoft for vendor management, bidding and procurement purposes. Current and prospective City vendors should visit the City's new vendor portal at https://sfcitypartner.sfgov.org/. The SF City Partner website provides detailed training materials and information for bidders and suppliers seeking to conduct business with the government. 
Click here to view City agreement templates. 
Mission Statement
"We strive for the best values in procurement while ensuring process integrity, efficiencies, and effectiveness."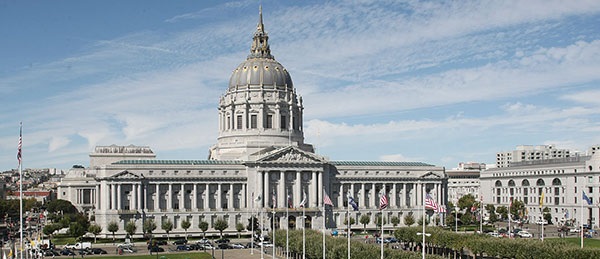 Address:

Office of Contract Administration
City and County of San Francisco
1 Dr. Carlton B. Goodlett Place
Room 430
San Francisco, CA  94102

 

                       

Office Hours:

Monday - Friday (excluding holidays)
8:00 a.m. to 5:00 p.m.

Phone / Email

(415) 554-6743
oca@sfgov.org