K2C ANNOUNCES HONOREES OF CITY-WIDE ART, POETRY AND VIDEO CONTESTS AND INVITES COMMUNITY TO JOIN IN A VIRTUAL CELEBRATION 5PM APRIL 29TH 
Register for the K2C Virtual Contest Celebration
here
. 

Kindergarten to College (K2C) is excited to share the final selection of city-wide honorees of K2C's art, poetry and video contests for Spring 2021, see results below. We also invite you to join us in a virtual celebration for all participants at 5pm April 29th. This ceremony will feature entries from selected students who best embody the theme "I am the Future" and K2C goals including saving for college. Check out several students entries and read their story here. 
Top city-wide honorees of each contest highlighted below have been awarded additional scholarships to their K2C account, that is $500, $300 or $100 for 1st, 2nd and 3rd place, respectively - beyond the $50 for 5th grade and $100 for middle and high school, each student received as their school winner.  Entries were anonymized to the extent possible and scored by a cross-section of community members who volunteered to be judges. Results in a few cases came in as ties. In light of the compelling submissions by students during COVID-19, K2C has decided to award the full scholarship to anyone who tied for 2nd or 3rd place.  We have only included the full names of those students who have provided a release form as of March 29th, but this will be continually updated on this page. 
Principals, educators, students, families and community members are welcome to join us via Zoom on April 29th for a fun and engaging ceremony, with special guests including San Francisco Treasurer José Cisneros who will recognize those who placed in each contest and Tongo Eisen-Martin, San Francisco Poet Laureate, who will perform a poetry reading.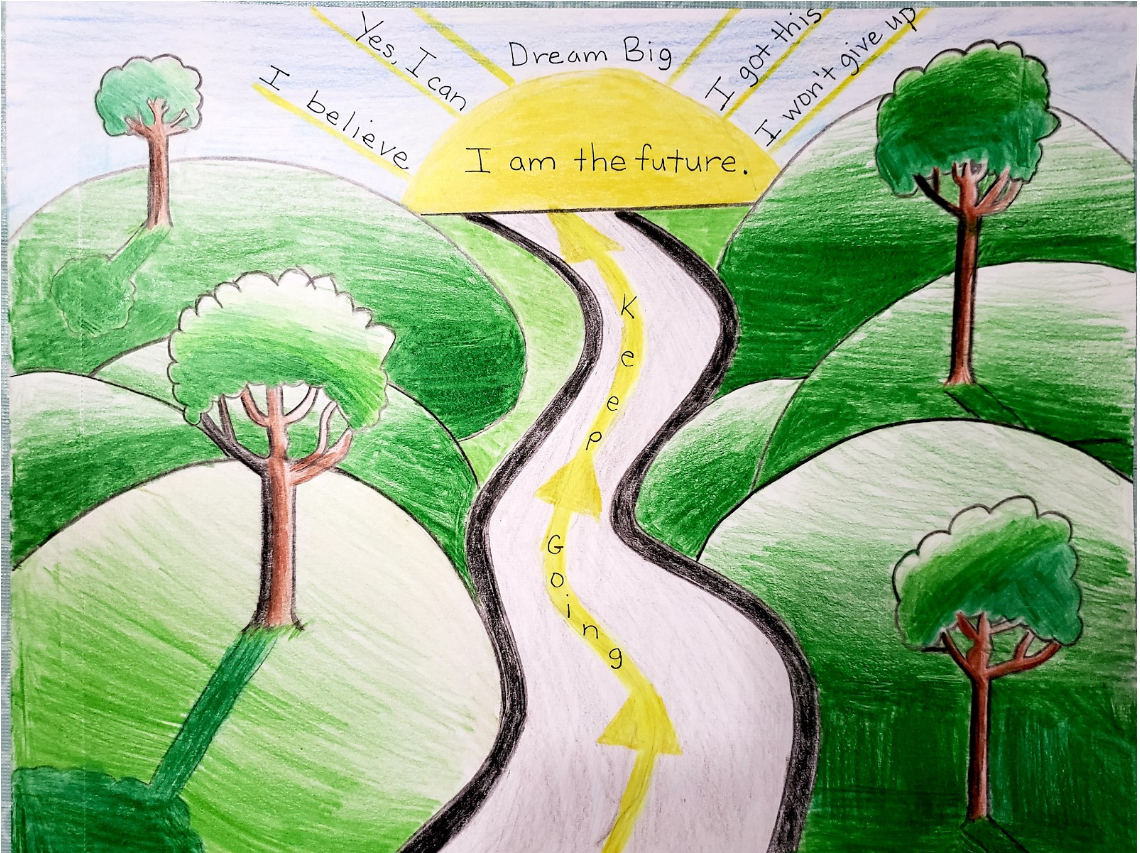 1st Place
K.S.H from Robert Louis Stevenson E.S.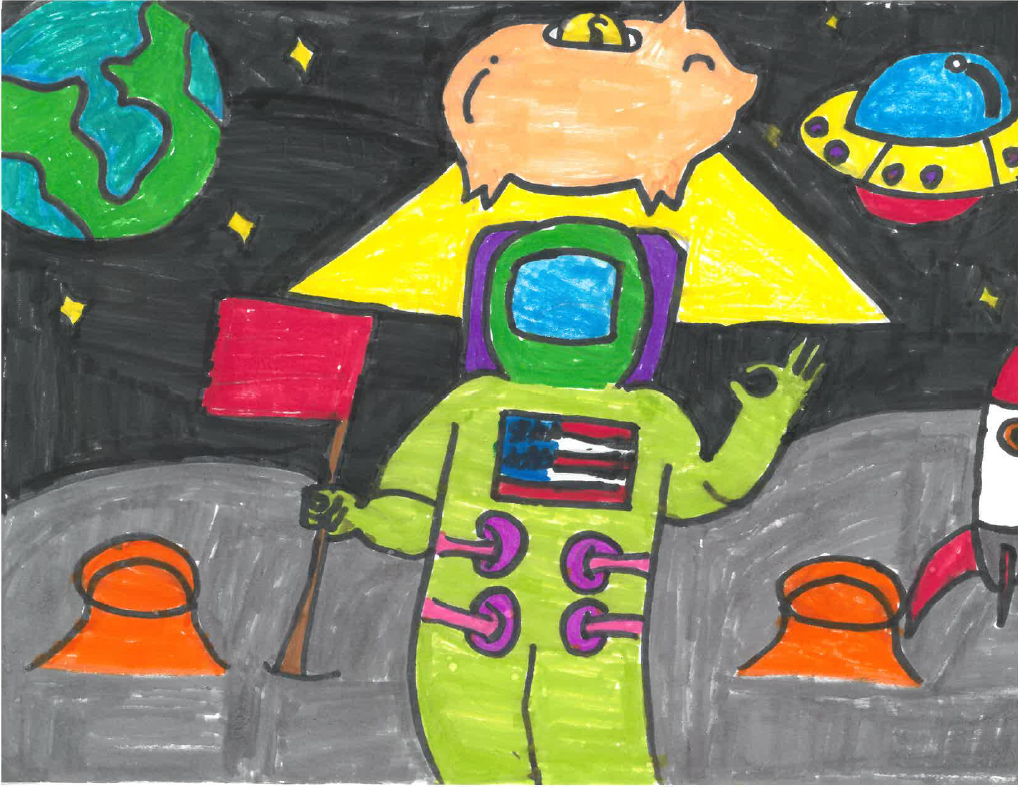 2nd Place
G.Z. from Edwin and Anita Lee Newcomer E.S.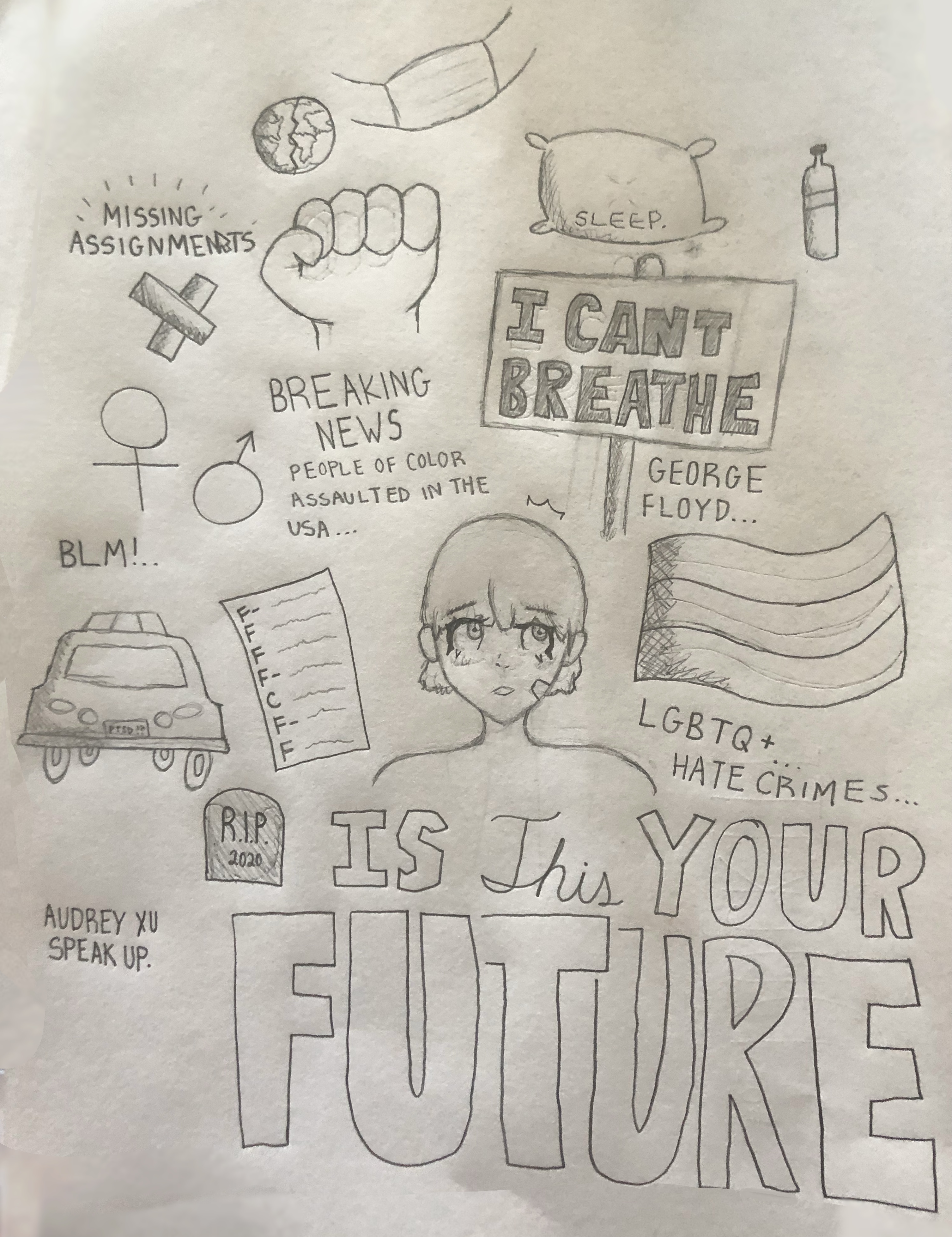 3rd Place
A.L.X from Peabody E.S. 
1st Place
Sophia Truong from Roosevelt Middle School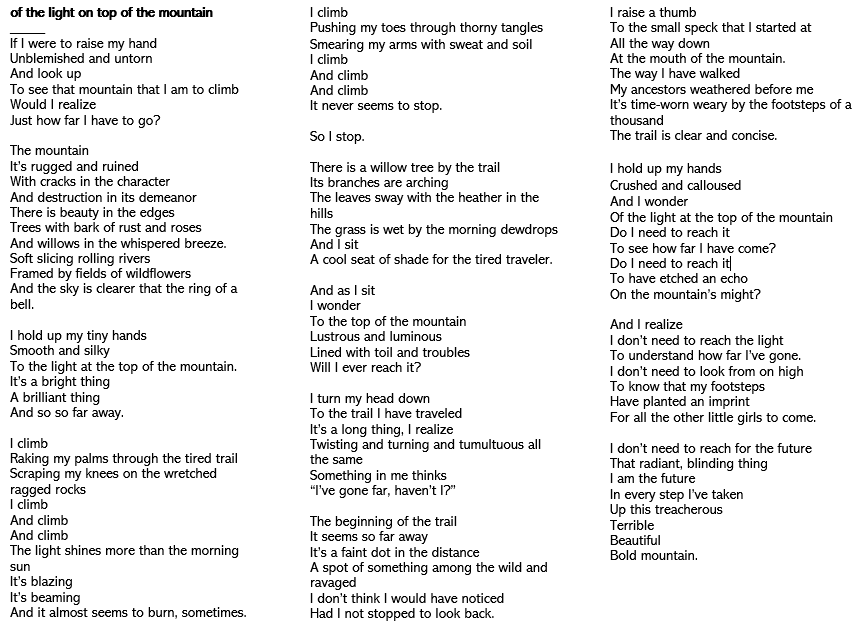 2nd Place
Simram Phojanakong from Presidio Middle School 
2nd Place
Imielee Morales from Visitation Valley Middle School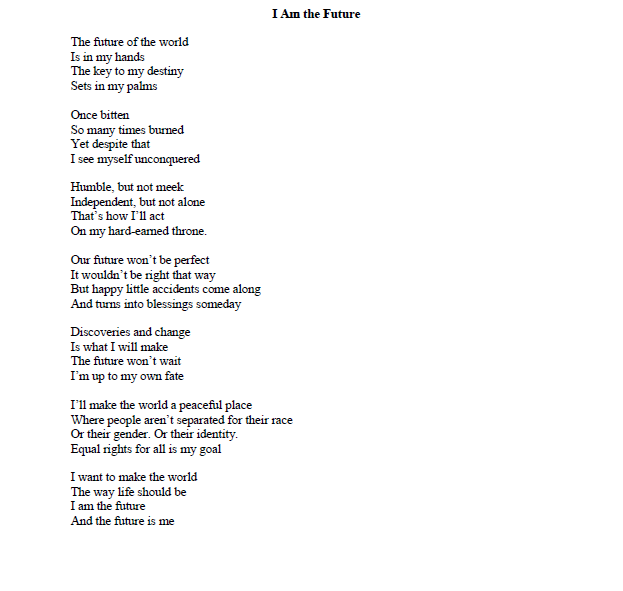 3rd Place
Crystal Tan from James Denman Middle School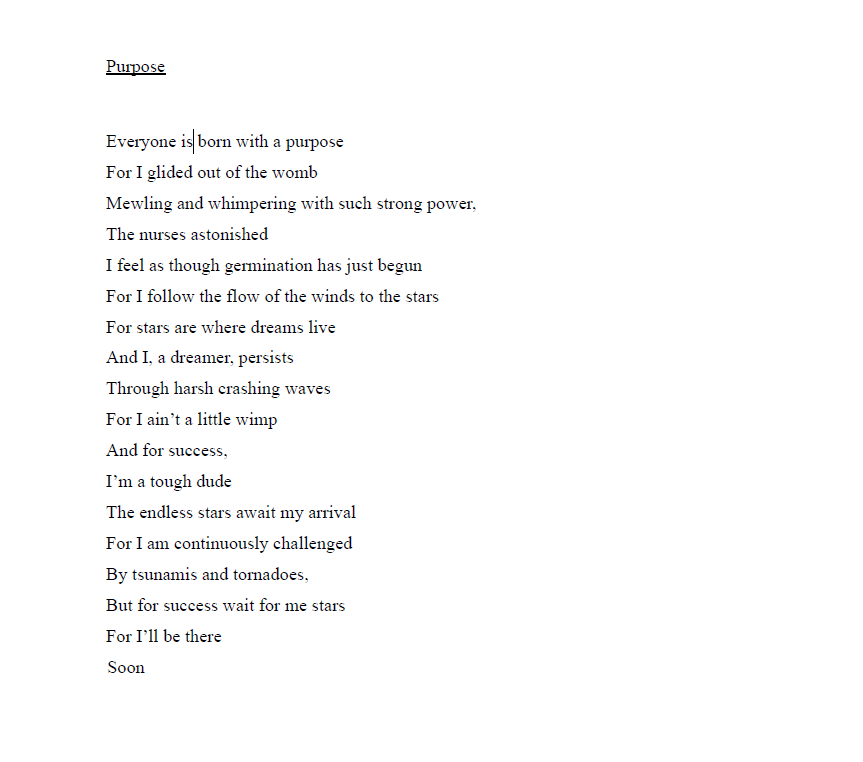 3rd Place
C.T. from Lawton Alternative K-8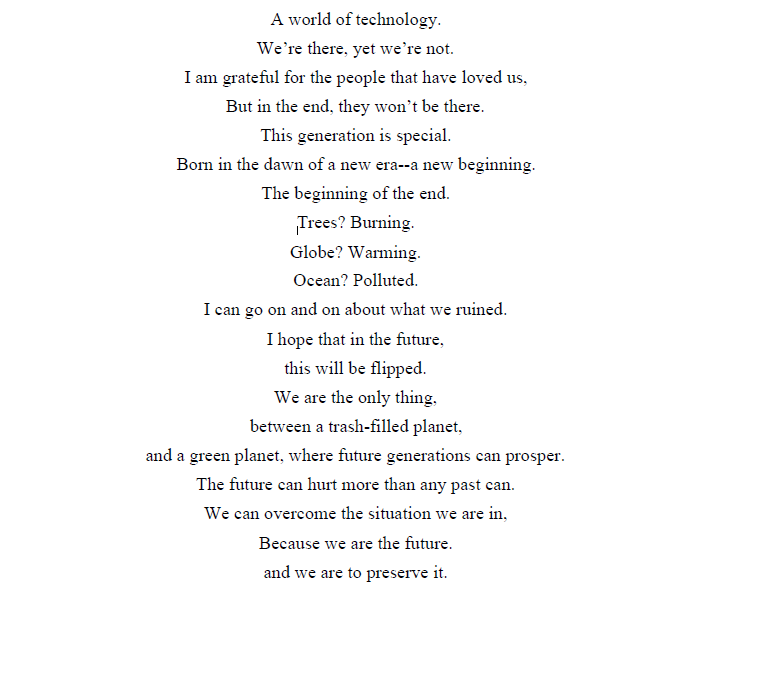 2nd Place
Natalia Quesada Marshall from Mission High School
2nd Place
T.M. from Gateway High School 
3rd Place
Poontarika  Powell from The Academy SF @ McAteer