Meet the Commissioners
The Southeast Community Facility Commission (SECFC) is a seven-member, mayoral-appointed leadership body that provides guidance to the SFPUC and the SF Board of Supervisors regarding strategic, financial and capital improvement plans, programming and operations for the Southeast Community Facility (SECF) and Greenhouses.  The SECFC also promotes and advocates for special services and the improvement of the general economic, health, safety and welfare of residents in San Francisco's southeast neighborhoods.
SECFC meetings are open to the public and held every fourth Wednesday of the month at 1800 Oakdale Avenue in the Alex L. Pitcher, Jr. Community Room beginning at
6 p.m., unless otherwise specified.  Meeting agendas are posted 72 hours in advance of meetings.
The Commission partners with community members to form committees that play a unique role in supporting the SECFC's efforts. Review the meeting agenda to confirm where committee meetings will be held in the SECF.
The Community Innovation and Empowerment Committee's mission is to create and promote strategies in health, workforce, careers and education to benefit the community. This committee meets every second Monday of each month from noon to 1:30 p.m.
The Facilities and Design Committee's goal is to review the planning, design and program elements of all Southeast campus facilities. This committee convenes every third Wednesday of each month from noon to 1:30 p.m.
Audio recordings from committee meetings are available here.
Commissioner Steve Good, Chairperson
Commissioner Good is the executive director of the San Francisco Sheriff's Department Five Keys Charter School. Five Keys educates inmates and ex-offenders within the jail and post-release systems in a pro-social environment by providing high school classes and access to community-based programs that provide recovery, parenting and work skills. Under Commissioner Good's leadership, Five Keys was named Charter School of the Year for 2014; was the 2015 winner for the Harvard University Innovations in American Government Award; received the 2015 award from the Pioneer Institute for Public Policy and Research Better Government Competition; and earned the 2015 Smart on Crime Award from the California Attorney General. Commissioner Good has consulted with the U.S. Department of Education, Office of Vocation and Adult Education on their Correctional Education Reentry Program Model, and was named School Master of the Year by the Sonoma County Office of Education. He is a member of the Community Correction Partnership of San Francisco and is responsible for opening five learning centers, in partnership with local community-based organizations in the Southeast sector of San Francisco. His work focuses on re-engaging "at risk" and "in risk" transitional aged youth and adults in education.
 Commissioner Diane Gray, Vice-Chairperson
Commissioner Gray is a native San Franciscan and has been a proud resident of the Bayview Hunters Point neighborhood for 36 years. Ms. Gray was educated in the San Francisco public school system, attended San Francisco State University and has spent more than 11 years working in various city departments including the San Francisco Public Utilities Commission. As the executive director and co-founder of Bayview Association for Youth (BAY), she has served hundreds of youth through initiatives such as the 100% College Prep Institute, an afterschool program dedicated to preparing Bayview youth for post-secondary educational opportunities. Over the course of her career, she has received numerous awards for her accomplishments. Ms. Gray is an executive officer and Black Student Union Summit chair for the San Francisco Alliance of Black School Educators and a member of the Bayview Rotary Club of San Francisco.
Commissioner Karen A. Chung
Commissioner Chung is an experienced certified public accountant and owner of an accounting firm, Karen Chung CPA. Her appointment to the SECFC began in 2008. She has served on the National Unification Advisory Council of Korea (NUAC) since 2001 and the Korea Overseas Women's International Network since 2005; she is currently the President of NUAC as well as the President of the Northern California Korean American CPA Association. In addition, Ms. Chung has been an advocate for the needs of the global community through her work with the Global Children Foundation (GCF); she began working with the GCF in 2000 and served as president from 2009 to 2012. She has been recognized for her community service and leadership by several local, state and national organizations and agencies, including the 2006 Presidential Award on behalf of the NUAC, the 2012 U.S. Congressional Award from Representative Charles Rangel, the 2010 Community Service Award from the California State Board of Equalization, and the 2009 Community Service Award from the Martin Luther King, Jr. Civic Committee of San Francisco.
Commissioner LaVaughn Kellum-King
Commissioner Kellum-King grew up in Bayview Hunters Point, and has been an energetic advocate for and provider of mental health services for the Southeast community. As a family member, she participated in a Family to Family class provided by the National Alliance on Mental Illness (NAMI), and has been a part of the mental health community ever since. She served for four years on the San Francisco Mental Health Board, then completed a four-year peer internship with Community Behavioral Health Services, traveling across the country to learn best practices in the field of mental health. Since 2009, Ms. Kellum-King has been the director of Reducing Stigma in the Southeast (RSSE, pronounced 'rise') through the Department of Public Health. RSSE aims to engage families and faith-based organizations in District 10 (Bayview Hunters Point and Visitacion Valley/Sunnydale), to provide peer-based support for mental health issues, with the ultimate goal of increasing mental health awareness, decreasing stigma and improving the life opportunities of all residents in the Southeast community.
Commissioner Eddy Zheng
Commissioner Zheng has been an active advocate for diverse communities and a leader in multiracial coalition building for the past decade. Through his work on violence prevention, neighborhood revitalization and economic and social empowerment, Mr. Zheng believes in improving the health, safety and welfare of disenfranchised communities, particularly in the Southeast sector of San Francisco. He has served on the San Francisco Reentry Council, the Central Police District Community Police Advisory Board and the San Francisco Chinese for Affirmative Action Board of Directors, as well as co-chairing the Asian Prisoners Support Committee of Oakland. He has worked for the Community Youth Center of San Francisco for six years, ascending from a case manager/outreach worker to being appointed program director of the Bayview Branch Office in November 2012.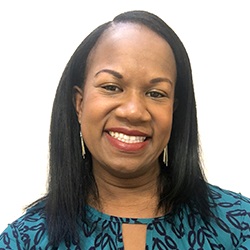 Commissioner Sanchez is a Bayview resident and homeowner. She has more than 12 years of experience as a teacher and administrator, and has worked for public, independent, and charter schools. In her role as the Principal of Community Sites for Five Keys Charter School, she oversees educational programming for a diverse range of adult learners including transitional aged youth (TAY) in several locations such as the SECF, Bayview YMCA, The Village and HopeSF sites.  Over the past four years, she has served on Five Keys' Leadership team. Her quest for authentic learning experiences for students has led her to various educational experiences outside of the classroom: she has participated in teacher study tours outside of the United States, served on Western Association of Schools and Colleges (WASC) visiting committees, and has held membership with multiple professional organizations for educators.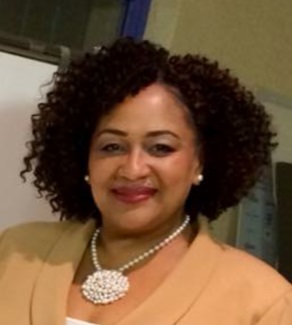 Commissioner Fromer was born and raised in the Bayview-Hunters Point neighborhood. She has spent nearly three decades in various leadership roles serving youth and families, including stints at the Bayview YMCA and Young Community Developers. As the CEO of San Francisco Education Fund, she manages a staff of 16 and oversees the organization's partnership with the San Francisco Unified School District and the San Francisco Citizens Initiative for Technology and Innovation. Prior to joining the SF Education Fund, she served as the California State Director at The Trust for Public Land, where she created new parks in low-income neighborhoods in San Francisco and Los Angeles and protected treasured landscapes. She also oversaw a comprehensive strategic planning process for the California office and led its Climate Conservation program, providing agency and nonprofit partners with tools to address climate change. Commissioner Fromer is the recipient of the prestigious Jefferson Award for Community Service, the KQED Local Heroes Award, and a host of other awards and honors. 
For more information regarding the Southeast Community Facility Commission, please visit sfgov.org/sefacility or contact the Southeast Community Facility Commission Executive Secretary, Carla Vaughn, cvaughn@sfwater.org/ (415) 821-2041 or our main line at (415) 821-1534.