The San Francisco Bicycle Strategy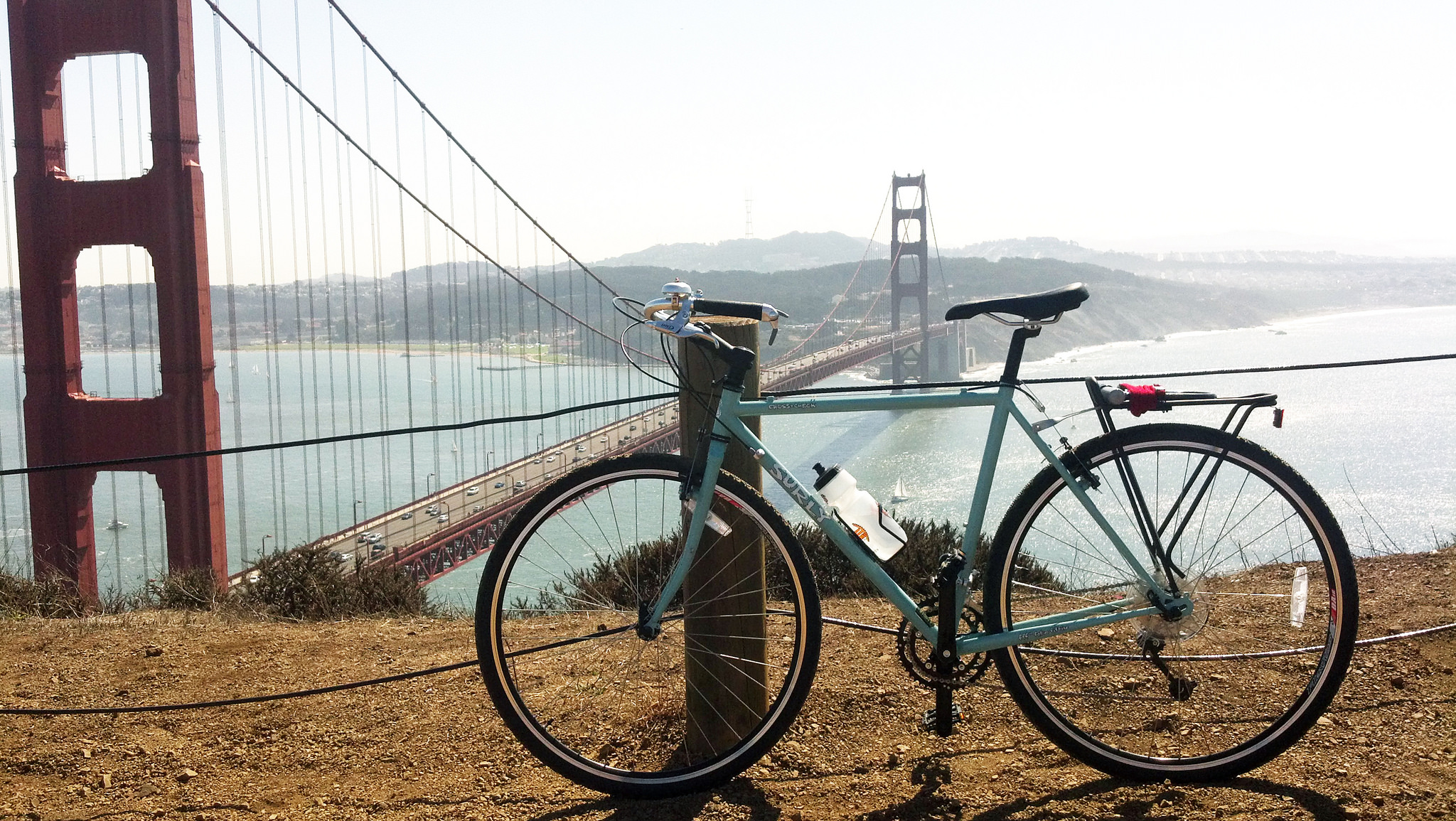 The San Francisco Bicycle Plan, now called the SFMTA Bicycle Strategy, presents a guideline for the City to provide the safe and attractive environment needed to promote bicycling as a transportation mode.
Bicycling is a low-emissions, equitable, efficient, affordable, and healthy transportation option for work, shopping, and recreational trips throughout the San Francisco Bay Area. Bicycles have been used for transportation in San Francisco for over 130 years. The City has an almost ideal climate for bicycling: temperate, without ice or snow, and with a long dry season.
In 2019, the Board of Supervisor adopted a resolution declaring a climate emergency. 41% of all greenhouse gas emissions in California1 are a result of the transportation sector. Bicycling offers a low-cost transportation option that is an immediate solution to climate change. Bicycling also contributes to the livability of our neighborhoods, by creating safer communities that promote local economic growth.
The SFMTA estimates that about 128,000 trips are made by bicycle each day in the city, or 6% of total trips, and that 16% of San Francisco residents are "frequent cyclists," defined as cycling two or more days per week. Commuting daily by bicycle can save households an estimated $8000 a year, according to AAA2.
The City's infrastructure, level of development, and high traffic volumes provide the greatest challenge to providing a safe environment for bicyclists. There are a limited number of flat or even relatively flat through routes in the City and bicycles must compete for space on these streets with automobiles and the City's extensive transit system.
The most current SFMTA Bicycle Strategy is located at: https://www.sfmta.com/reports/sfmta-2013-2018-bicycle-strategy-0
Sources:
1: https://ww2.arb.ca.gov/ghg-inventory-data
2: https://www.aarp.org/money/budgeting-saving/info-2017/save-money-bike-commuting.html