Who we are
The San Francisco City Charter mandates that the Controller's Office monitor the effectiveness of City services. The biennial City Survey is one key tool used to fulfill this obligation. Visit the Controller's Office website here. 
The Controller's Office has implemented the City Survey since 1996. Beginning in 2015, survey research consultant Corey, Canapary, & Galanis (CC&G) has partnered with the Controller's Office to administer the survey to San Francisco residents. 
How we conduct the survey
CC&G administered the 2019 City Survey to a random sample of 2,218 residents in English, Cantonese, Mandarin, Spanish, and Tagalog. 2,210 surveys were administered by phone, while 8 were taken online. The overall results have a margin of sampling error of +/- 2.08 percent at the 95 percent level of confidence. In practice, this means if 50 percent of respondents answer a question affirmatively, one can be reasonably certain that between 48 and 52 percent of all San Francisco residents would provide an affirmative answer.
In 2015, the survey methodology changed from mail to phone in order to reach a more representative sample of San Francisco residents. Therefore, differences in results from years prior to 2015 should be interpreted with caution.
Survey Ratings Grade Calculations: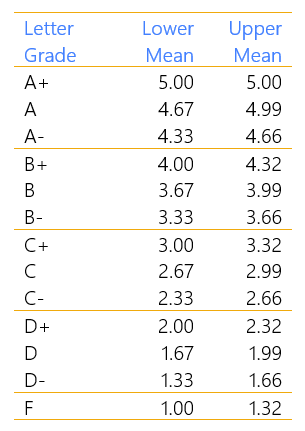 For a full description of the methodology used, see Appendix A in the full report.
Final reports and data
Click here to download the 2019 City Survey report.
Click here to download an Excel file with the City Survey results from 1996 – 2019 and a data dictionary.
Click here to download the 2019 City Survey questionnaire.
Click here for a cross-tabulation document that breaks down each survey question by geographic and demographic characteristics.
Documentation from previous City Surveys can be found at the links below:
2017 City Survey

Cross-tabulation by geographic and demographic characteristics
Infographics:

How do parents rate San Francisco Schools?
Who is moving out of San Francisco?  
More information
For more information regarding City Survey, please contact us at CitySurvey@sfgov.org.