Economics
Office of the Controller - City Performance Unit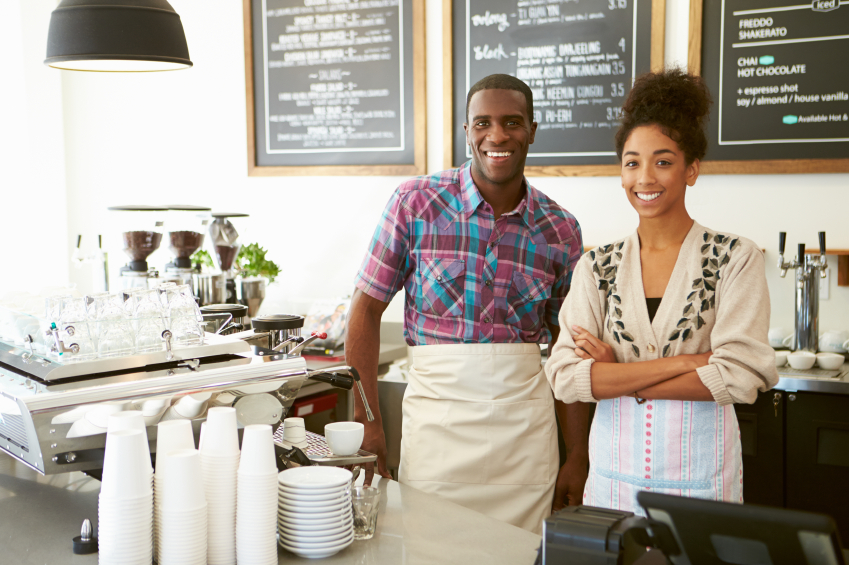 2018 Child & Family Survey
Economics
---
Nearly half of surveyed families had an income below 500% Federal Poverty Level
The financial status of families varied widely, but less than half of those surveyed (45%) had an income of 500% or more of the Federal Poverty Level (FPL).[1] As noted, most surveyed families were in three or four-person households. Thus, approximately half of surveyed families had a household income of under $100,000 per year.[2] Seven percent of surveyed families had an income less than or equal to the FPL, which is $25,100 for a family of four.

The smallest and largest surveyed families had lower incomes, with 78% of one to two-person households and 58% of households with five or more people earning below 500% FPL, while 37% and 38% of households of three or four, respectively, earned below 500% FPL.
There were significant household income disparities across ethnicities
Though 45% of all surveyed families earned 500% FPL or higher, White respondents reported higher family income than respondents of other ethnicities.
One quarter of Black respondents (25%) reported a family income at or below the Federal Poverty Level, as did 13% of Latino and 11% Asian or Pacific Islanders. Zero percent of White respondents were in this group.[3]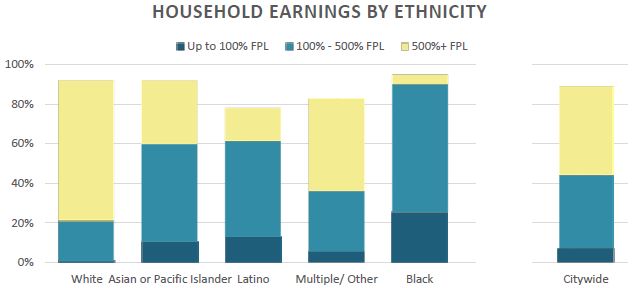 Approximately eight in ten surveyed families in districts 3 and 6 lived below 500% FPL[4]


A majority of respondents had full-time employment
Of those employed part-time, 5% were looking for more work. Though full-time employment was high among those surveyed, nearly half of the fully employed group (47%) had a household income below 500% FPL.[5]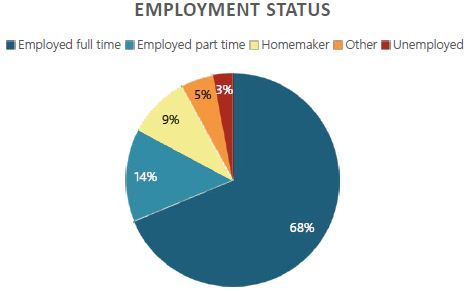 Latino (71%) and White (72%) respondents both had higher rates of full-time employment than the citywide average, while Asian or Pacific Islander (61%) and Black (53%) respondents had lower rates.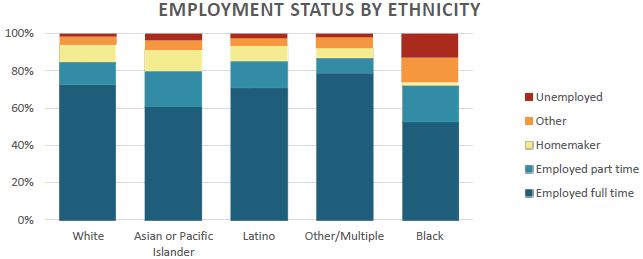 Although 68% of all respondents were employed full-time, the number was significantly lower in certain regions of the city. Only 39% of respondents in district 3, and 43% in district 6, identified as being employed full time.
---