Respondent Demographics & Family Composition
Office of the Controller - City Performance Unit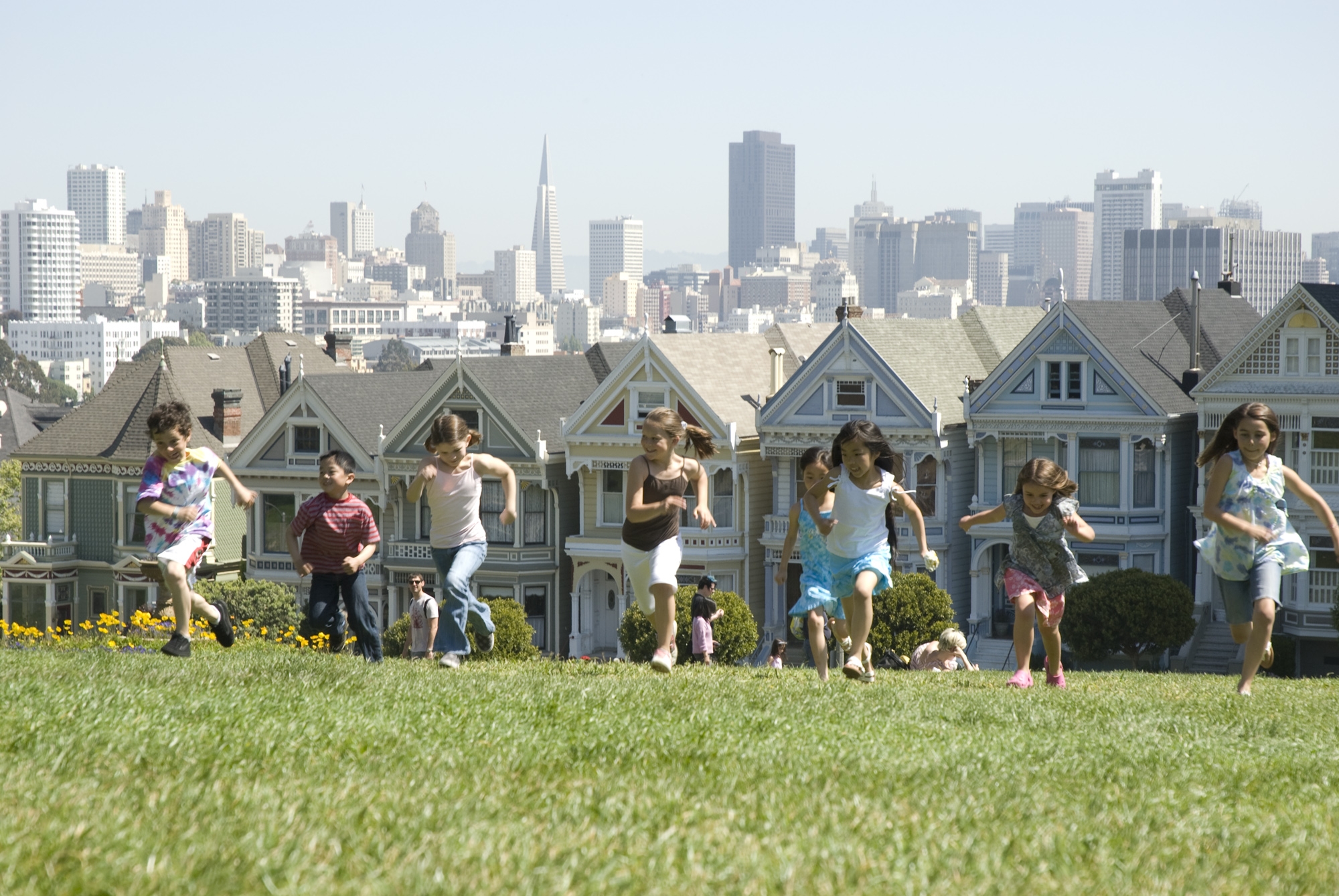 2018 Child & Family Survey
Respondent Demographics & Family Composition
---
Most survey respondents were female and college educated
Additionally, when asked to describe their sexuality, 91% identified as heterosexual, 3% as bisexual, and 1% as gay, lesbian, or same-gender-loving.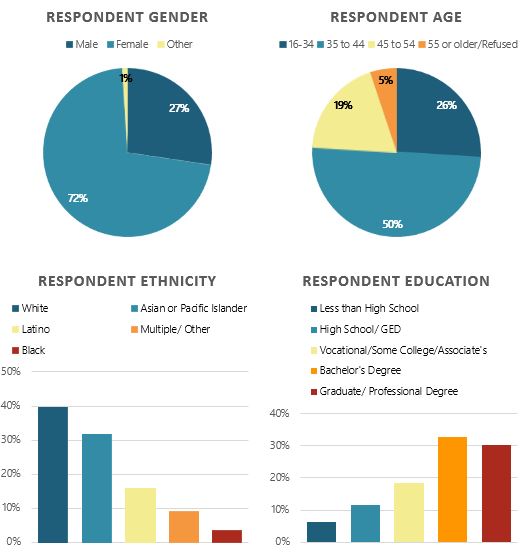 Between 6% and 12% of respondents lived in each of the 11 supervisorial districts. The ethnicities of respondents generally reflected census figures related to San Francisco's geography.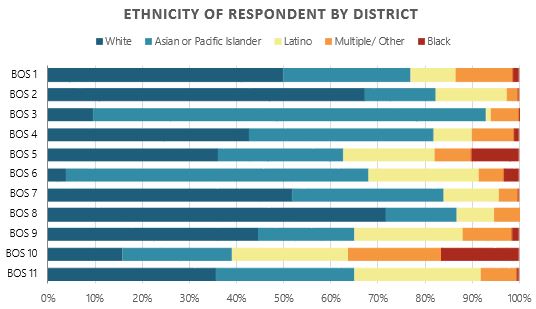 Most families had two children or fewer
Half of all respondents (49%) had a child aged zero to five years old. While 78% of parents surveyed had a school-aged child, just 22% had teenagers aged 14 to 18.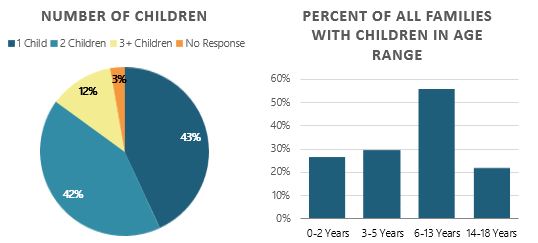 The survey found that most surveyed households in San Francisco comprised either three or four individuals living together, 32% and 38% respectively. Just 8% of respondents identified as living in one to two-person households,[1] and 19% of families were in households of five or more people.
While most families surveyed spoke English at home, Chinese and Spanish were also common
---
[1] One-person households may include those in which the respondent is the parent or guardian of a child but lives alone some or all of the time.