About Us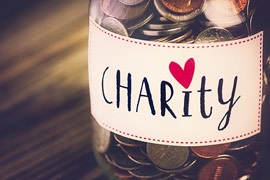 This on-line donations program, Give2SF was created in 2011 to provide an opportunity for individuals or organizations to make on-line as well as mail-in donations to a group of City programs:
The Voluntary Arts Contribution Fund
The Neighborhood Beautification Fund (also known as the Community Challenge Grant Program)
The Mayor's Fund for the Homeless
The Recreation and Parks Gift Fund
The Animal Care & Control Fund
The Disaster & Emergency Response & Recovery Fund
These funds were selected because they represent a broad range of City services and needs.
This program will also provide a rapid and efficient way for donations to be made to City of San Francisco in the event of a catastrophic event, e.g., an earthquake.
For more information about this program, please call 3-1-1 or 415-701-2311.