COVID 19 Response and Recovery Fund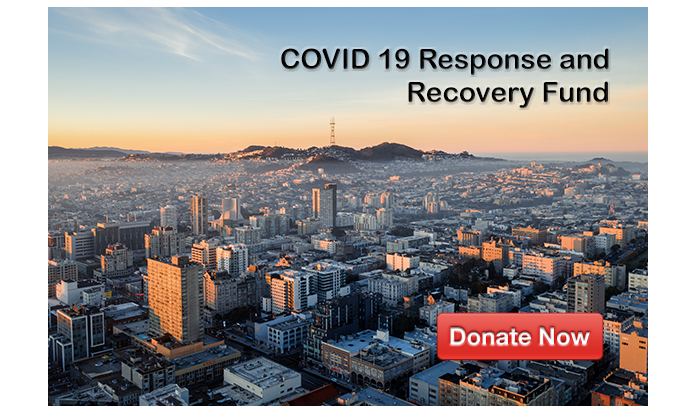 COVID 19 Response & Recovery Fund
Why donate? Your tax-deductible donations will help protect the health of San Francisco and support the most vulnerable, including individuals, families and local businesses..
Donations will directly support:
Critical facilities and supplies needed to protect the health of all San Franciscans in the face of COVID-1p.
Taking care of our most medically and economically vulnerable neighbors, including individuals who must isolate per public health guidance and those facing economic hardship or housing crisis relate to COVID-19.
Local businesses and nonprofits that are not only significant contributors to the economy, they are valued parts of our neighborhoods. Support will help businesses weather temporary closures or reduced demand due to the public health crisis.