Mayor's Fund for the Homeless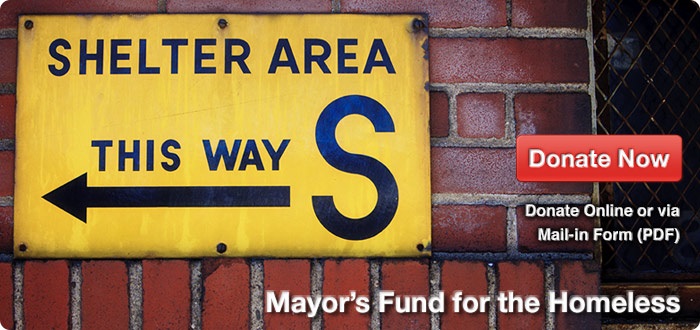 Mayor's Fund for the Homeless
​The Mayor's Fund for the Homeless (MFH) uses private donations to provide food, shelter and support services to homeless families and individuals.
Managed by Department of Homelessness and Supportive Housing (hsh.sfgov.org) (HSH), these funds help improve outcomes for individuals in all forms of city sponsored housing including shelters, supportive, public and affordable housing. These funds are also used to help support clients who are exiting the Navigation Center.
The MFH enables HSH to more actively fundraise and to engage with community members who are interested in supporting our efforts.
The Mayor's Fund for the Homeless (MFH) provides resources that enable HSH to more actively fundraise through give2sf.org. These proceeds support initiatives to end homelessness through programs such as street outreach, shelters, Navigation Centers, flexible housing assistance, problem solving and other innovative programs in our community..
The MFH fund is used exclusively for the purpose of providing food, shelter and supportive services for people experiencing or at risk of homelessness. Funds which are donated for a specific project for the homeless are used only for that project.