Home

WELCOME TO THE VETERANS AFFAIRS COMMISSION
The Veterans Affairs Commission will hold the next regularly-scheduled meeting on Tuesday, 10 May 2022, at 6:00 p.m. 
All meetings of the Veterans Affairs Commission are open to the public but they will be conducted via teleconference (MS Teams) until COVID-19 restrictions are lifted. The Meetings page will contain each meeting agenda (by date), with teleconference information enclosed within each agenda, and made available to the public no later than 72 hours before each meeting. The public is welcomed to all meetings.
ABOUT US

The Veterans Affairs Commission holds public meetings and hearings to submit recommendations to the Mayor and the Board of Supervisors concerning the coordination of economic development, healthcare, and social services programs as they relate to veterans residing in the City and county of San Francisco.
The Commission is comprised of 17 veterans chosen by the Mayor and the Board of Supervisors to serve 4-year terms on a voluntary (unpaid) basis. The Commission is organized into several committees: Legislative, Communications, Events, Rules, and Finance, with an Executive committee comprised of the President, Vice President, and Secretary who are all internally elected to serve 1-year terms.
FEATURED

Pursuant the Twelfth Supplement to the Mayoral Proclamation Declaring the Existence of a Local Emergency (dated February 25, 2020), the Veterans Affairs Commission will resume regular monthly meetings during the COVID-19 state of emergency via teleconferece only. 
The Commission regularly holds public meetings on the 2nd Tuesday of every month (except July) in Room 416 of City Hall, starting at 6:00 pm. 

The Veterans Affairs Commission supports the work of numerous veteran service organization and non-profits in San Francisco. If you would like to have the Commission support your organization or an event, please contact the current Commisison Secretary to place your request as an action item on the agenda of the next regularly-scheduled meeting. 
RESOURCES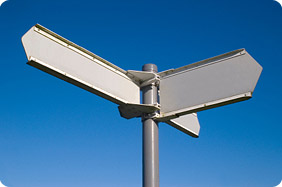 The physical County Veterans Service Office co-located with the SF Benefits and Resources Hub (2 Gough Street) is currently closed. Veterans seeking assistance with VA claims, IHSS, APS, CalFresh, Medicare, etc. should call 415-934-4200 and leave a message with their name, phone number, and area of concern. Staff will return your call ASAP.
For general assistance, please call the San Francisco Benefits and Resource Hub at 415-355-6700. 
The VA Downtown Clinic is open daily (401 Third Street) for primary care, social work, and housing issues.
Mental Health 
​The Veterans Center is open (505 Polk Street) for PTS, MST, and counseling in person or by phone at 415-441-5051.
If you need someone to call during these stressful times, please call the friednship line 24 hours a day at 1-800-971-0016.