Planning Information Center (PIC)
If you have questions about:
a permit for a project you are undertaking
zoning/land use
the San Francisco Planning Code 
a particular neighborhood plan or area plan, or
anything else
You can stop by, call, or email the Planning Information Center (PIC), where planners are available to assist you.
 
Contact
Phone: (415) 558-6377
Email: pic@sfgov.org
1660 Mission Street, Ground Floor
San Francisco, CA 94103-2479
Hours of Operation
Monday and Tuesday:
8:00 AM to 5:00 PM
Wednesday: 10:15 AM to 5:00 PM
Thursday and Friday:
8:00 AM to 5:00 PM
Closed on statutory holidays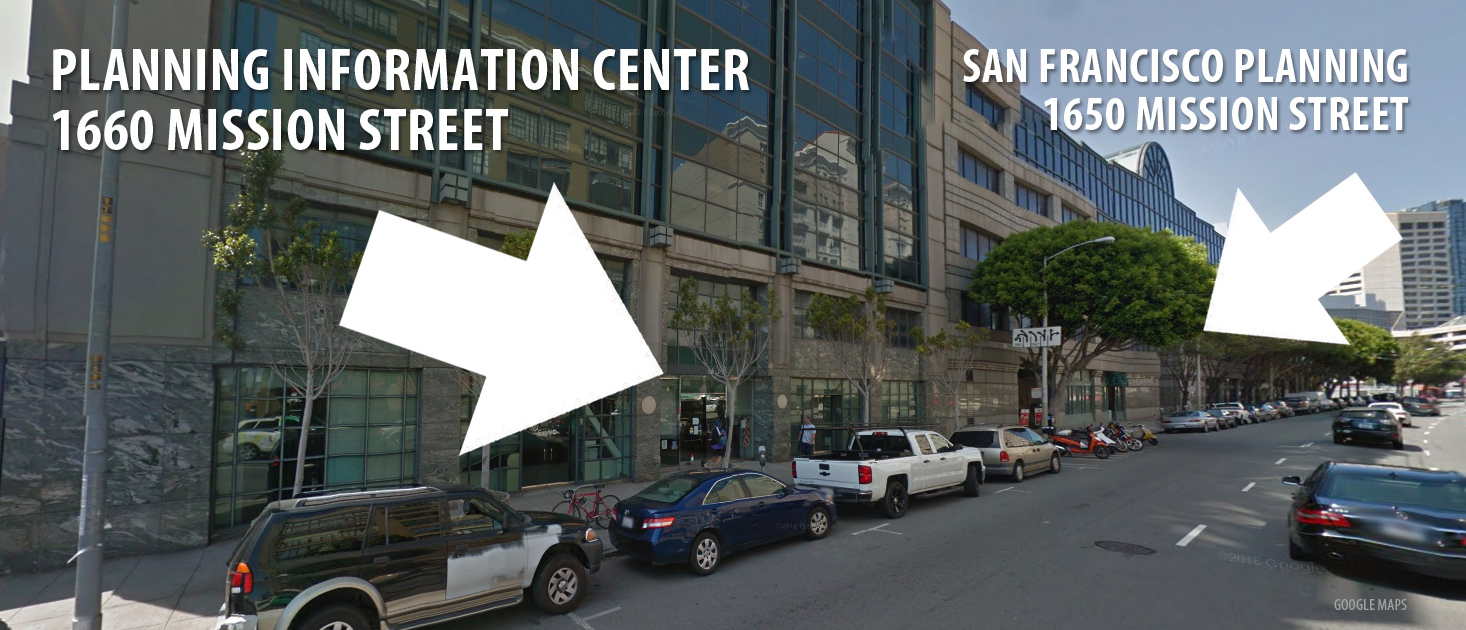 Are you working on an historic building?
If your project involves alteration to a structure that has been identified as a "historic resource" or if the structure is 50 years old or greater, see one of our Historic Preservation Specialists.

Historic Preservation Technical Specialist at PIC
Monday through Thursday: 10:15 AM to 2:45 PM
Friday: 10:15 AM to 12:30 PM
Please Note: Preservation Specialists may not always be available during these times.