Youth Commission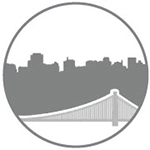 Mission
The Youth Commission is a body of 17 youth from San Franciscan between the ages of 12 and 23. Created by the voters under a 1995 amendment to the City Charter, the commission is responsible for advising the Board of Supervisors and the Mayor on policies and laws related to young people. The Youth Commission is also charged with providing comment and recommendation on all proposed laws that would primarily affect youth before the Board takes final action.  You can read more about the Youth Commission here.
What's New?
Thursday 10/20: 2016 Young & Future Voters' Forum!
Join us for this historic youth-led event with food, prizes, voter registration and learn directly from young San Franciscans about how local propositions can impact young people in this year's election!
The Young Commission, alongside Peer Resources, the SFUSD Student Advisory Council, and Generation Citizen's Youth Empowerment Academy are hosting a 2016 Young and Future Voters' Forum. This event is a non-partisan educational event where young people can teach and learn about the many measures on this year's state and local ballot--and how they can potentially impact youth. This is a youth led event--young people from the partner organizations will be researching and presenting on the ballot measures!
Join us for food, raffle prizes, youth-led workshops, voter registration, and a chance to sign up for paid opportunities as a high school poll worker!
Department of Elections will be on-site registering (for those 18+ by November 8th) and pre-registering (for those ages 16+) to vote and will be recruiting for their high school poll worker program--come learn about how you can help the electoral process and earn up to $142 for serving as a poll worker on election day!
Please join us and help us spread the word by sharing our Facebook event invite: http://tinyurl.com/YoungVotersForum
Thursday, October 20, 2016 at 5-7pm
Mission High School Cafeteria, 2750 18th Street
(Near the 18th Street J Church MUNI Stop!)
For more information on the 2016 Young Voters Forum, or to RSVP, contact Leah LaCroix, Coordinator of Community Outreach & Civic Engagement, at Leah.LaCroix@sfgov.org or 415.554.6254
What else is new?
Our 2015-16 annual report (PDF) is now available!
The Youth Commission approved its annual Budget & Policy Priorities for FY's 2016-17 & 2017-18. You can view that document here (PDF), and footage of their presentation to the Board of Supervisors' Budget & Finance Committee here.
 On May 3, 2016 the Board of Supervisors held its first-ever joint meeting with the Youth Commission, in order to hear public testimony on the charter amendment which would extend voting rights to 16 and 17 year olds in municipal elections. To view the public comment and footage of the joint here, you can go here.
Next Meetings
Full Commission -- The Youth Commission meets regularly as a full body on the first and third Monday of every month. Meetings are usually held at 5:15pm in room 416 of City Hall. A calendar of all regularly scheduled Youth Commission meetings for the 2016-17 term can be viewed here (PDF).
The Youth Commission will hold its next full commission meeting on Monday, November 7, 2016. An agenda will be posted.
Commission Committees -- The Youth Commission has standing issue-based committees that meet regularly in the Youth Commission office, room 345 of City Hall. The Youth Commission 2016-17 issue-based committees are: Civic Engagement Committee; Housing, Recreation & Transit Committee; Immigration, Justice & Employment Committee.
The SF Youth Commission Immigration, Justice, and Employment Committee will be meeting on Tuesday, October 25, 2016 at 5:00pm.  An agenda has been posted. 
Last Meetings
The draft minutes from the Full Youth Commission meeting on Monday, October 17, 2016 have been posted. 
The draft minutes from the Executive Committee meeting on Wednesday, October 12, 2016 have been posted. 
The draft minutes from the Housing, Recreation and Transportation Committee meeting on Thursday, October 6, 2016 have been posted. 
The draft minutes from the Youth Civic Engagement Committee meeting on Wednesday, October 5, 2016 have been posted. 
The draft minutes from the Immigration, Justice and Employment Committee meeting on Tuesday, September 27, 2016 have been posted. 
View the 2015-16 Annual Priorities Document!
On May 25, 2016, the 2015-16 Youth Commissioners presented their annual priorities to the Board of Supervisors Budget and Finance committee. To view the footage from that hearing, you can look here. To read about the12 annual priorities and the SFYC 2015-16 Budget and Policy Priorities document in its entirety, download it here. (PDF)
What Happened in the Recent Past?
To see what we were focused on last term, check out the Youth Commission's Policy and Budget Priorities from 2015-16 (PDF) as well as the 2015 annual report (PDF). To see current business from the 2014-15 term, visit our tracking YC business page.
---
Multilingual Services
Powered by

Translate
Stay Connected