Veterans' Affairs Commission - April 11, 2017 - Agenda
VETERANS AFFAIRS COMMISSION
City and County of San Francisco
Mailing Address: S.F. Veterans Affairs Commission, City Hall
1 Goodlett Place, Room 051, San Francisco, CA 94102
TUESDAY, April 11, 2017, 6:00 PM
MEETING AGENDA
Location: Room 416, San Francisco City Hall
President Michael Maffei, Presiding
❖ Call to order and Pledge of Allegiance
❖ ROLL CALL (Please sign-in on Attendance Sheet)
❖ REVIEW of Current Meeting Agenda for approval (action item)
❖ REVIEW of Draft Minutes of SFVAC meeting of March 14, 2017 for changes/approval (action item)
Call for Public Comment (Introduction and general comments by guests) (please keep comments to 2 minutes)
 
Officers' Reports:
a. President's Report, SFVAC President Michael Maffei
b. Vice President's Report, SFVAC Vice President Dwane Kennedy
c. Secretary's Report, SFVAC Secretary Dottie L. Guy
 
Old Business:


a.

Update on Veterans Homelessness, Commissioner Olivieri, Lead. (See attachment 1)
 
New Business: (Speakers, please keep your presentation under 10 minutes)
 a. Veterans Stand Down, Commissioner Barnickel, Lead.
 b. Report on Veterans Homelessness, Commissioner Olivieri, Lead.
 c. Veterans Speaker Series, Commissioner Olivieri, Lead.
 d. SF Veterans Affairs Healthcare System Report, Matthew Brauer, speaker, Commissioner Olivieri, lead.
 e. Resolution to SF Board of Supervisors re: Marines United, Commissioner Olivieri/Guy, Lead.
 f. Discussion about adding resources to the VAC webpage, Commissioner Guy, Lead.
  
Veterans Related Legislation: New or possible legislation affecting Veterans or Veterans Community
 
Announcements:  see attachment 2
 
Honors Report and Moment of Silence: In memory of American Armed Service Members who have made the ultimate sacrifice in all wars and conflicts, plus the passing of homeless veterans and veterans who died while waiting approval of benefits requests and suicides within the veterans and armed services community. We also honor Army Veteran Gilbert Baker, creator of the Rainbow Flag, who passed away on March 31, 2017.
 
Adjournment
Note: Commissioners who are unable to attend this meeting or expecting to be late are asked to notify Secretary Guy prior to the meeting at dottie.guy@gmail.com or via text message.
 
This document is Official Business of the Veterans Affairs Commission, City and County of San Francisco. It is part of the official Public Record of the City and County of San Francisco.
Public Access:
Public Records are covered under the State of California Brown Act, as well as the Sunshine Ordinance of the City and County of San Francisco. These acts ensure that deliberations of City Business are conducted "before the People," and that City and County operations are open to the People's review.
For information on your rights under the Sunshine Ordinance (Chapter 67 of the San Francisco Administrative Code), or to report a violation of the ordinance, please contact: Mr. Chris Ruston, Administrator, Sunshine Ordinance Task Force, at (415) 554-7724.
Veterans Affairs Commission Meetings:
General meetings of the SFVAC are scheduled for 6:00 p.m. on the second Tuesday of every month, with the exception for the month of July, when there is no scheduled SF VAC meeting, and are held in Room 416 in City Hall.
Meeting confirmation, and specific announcement of general meetings are made via public posting of the Meeting Agenda as required by law, at least 72 hours prior to scheduled meetings. Agendas for SFVAC meetings (and archived meeting minutes) are available on the SFVAC Pages of the City of San Francisco website, and are also available for public view and inspection at the 5th Floor Government Information Center at the San Francisco Public Library, at 100 Larkin Street, San Francisco, CA 94102. The documents librarian telephone number is (415) 554-4472.
Disability Access:
City Hall of San Francisco is wheelchair accessible via all entrances. There is wheelchair accessible public parking nearby, including the underground garage at the north side of City Hall. The nearby BART/MUNI station (Civic Center) is wheelchair accessible as are nearby city bus lines and stops. For more public transit information services, call (415) 923-6142 or dial 311.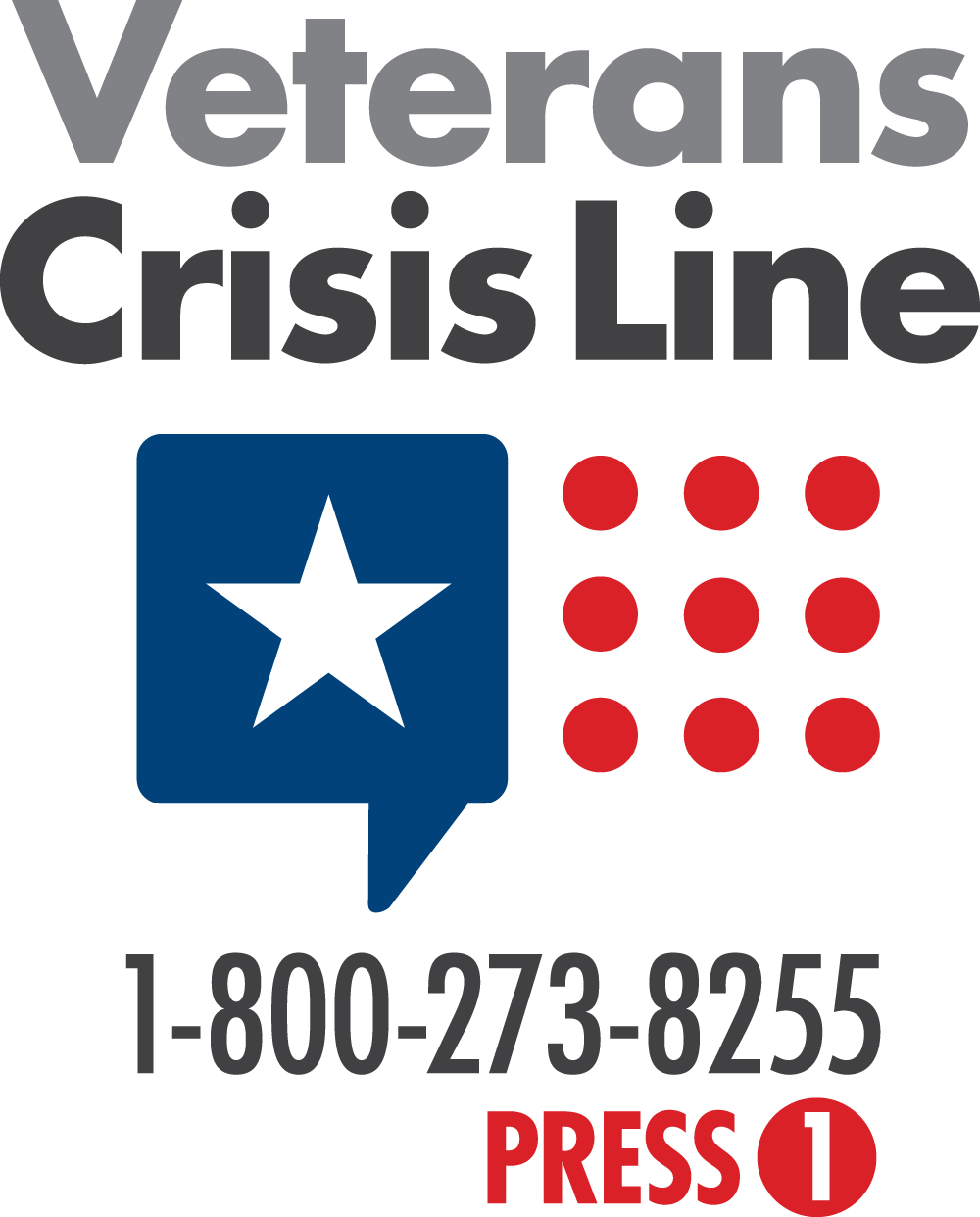 If you or a Veteran you know is in immediate danger to themselves or others, please call 911 or visit your local emergency room.
The Veterans Crisis Line is also available by texting 838255 or by going to their website and chatting with a mental health professional.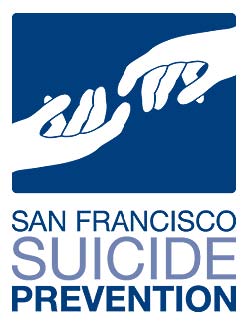 24/7 Confidential Support 
Text MYLIFE to 741741
Crisis Line: 
(415) 781-0500
*********************************
Attachment 1:
Scope of research:
In-depth unstructured interviews with staff from local/federal agencies and various veteran service organizations (n=9)
Site visits to navigation center, SROs, supportive housing, neighborhoods, SF VA hospital.
Summary of findings:
Perception of veterans getting lion share of support and services (HUD-VASH is appropriately funded and supplemented, some competition between service organizations)
SF veteran population is aging (Vietnam Veterans and older)
Barriers to service are pervasive (information access and disconnect, VSO pillarization and overlap, transportation to services, in-home care, drug and relapse SOPs, pets and partners, check-in schedules, communication between agencies and veteran, etc.)
Drastic need for adequate housing for aging veteran population (SROs are dismal, location of housing is not appropriate, speed of building is incredibly slow, etc.)
Stigma of HUD-VASH vouchers from other affordable housing programs and various aspects of veterans with disabilities is pervasive
Numbers are against us in every turn but they are difficult in tabulating due to lack of resources (increasing number of aging veterans, low numbers of new VA enrollment, low numbers of appropriate housing, slow speed of building)
Possible recommendations to Mayor and Board of Supervisors (in no particular order):
Work with Presidio Trust and SF VA Hospital to build a Veterans Retirement Community with wrap-around services in the Presidio
Fund supplemental allocation for HUD-VASH (local level only)
Draft ordinance for prioritization of veterans into affordable housing during lotteries
Work with SF Police Department to mandate Crisis Intervention Training for all units
Work with State legislators to draft legislation that provides DMV priority to social service agencies seeking to get identification to homeless (monthly slot or simple in-line priority)
Work with VA for major outreach and enrollment effort
Explore possibilities in Public/Private partnerships that could provide housing and wrap-around services to aging veteran population
Host a city-sponsored housing fair and outreach events, including (in no particular order):

Educational ride along for Supervisors/Mayor, staffers, and landlords to visit SROs, wake-up walk-throughs, encampments, navigation centers, other housing
Landlord/veterans housing and services fair to educate public/vets/landlords across all communities
HUD-VASH landlord/veteran matching event (~200 total and ~80 with vouchers)
Press conference to lower stigma around HUD-VASH, announce ordinance, present resolution, make public statement about veterans in SF
Possible VAC courses of action:
Debate merits of possible recommendations and do more research to identify most feasible recommendations
Draft letter asking Mayor/BOS to do research, identify most feasible recommendations, and follow through with VAC support
Draft letter to Mayor/BOS with most feasible recommendations
Others?
************************************
Attachment 2:
Announcements
From Commissioner Olivieri: Hire a Vet Job and Resource Fair (Flier attached)
Wednesday, April 26 -10am to 2pm
San Francisco War Memorial Building 
401 Van Ness Avenue, Green Room
San Francisco, CA 94102
From Swords to Plowshares: Forum: Threats to Veterans Healthcare
Join veterans, healthcare experts, and advocates for a public forum to address the urgent threats to the Veterans Health Administration.
Michael Blecker, Swords to Plowshares' Executive Director, who served on the Commission on Care in 2015 to examine systems of care at the VA, will present.
Thursday, April 13th - 1:30 pm 
San Francisco War Memorial Building 
401 Van Ness Avenue, Room 210
San Francisco, CA 94102
*This event is free and open to the public*
RSVP: https://goo.gl/ozn3d2
From the Marine's Memorial Club: Salute to Iraq and Afghanistan Veterans
Thursday, April 20, 2017 Marines' Memorial Club
Registration at 5:30 PM | Program at 6:00 PM
Marines' Memorial Club & Hotel
609 Sutter Street, San Francisco
Join us in honoring Veterans of Iraq and Afghanistan. Our featured speaker will be Sergeant Major Brad Kasal, I MEF Sergeant Major. Sergeant Major Kasal distinguished himself during the Second Battle of Fallujah in November 2004 and was awarded the Navy Cross for heroism when he suffered seven gunshot wounds and 43 shrapnel wounds during a battle in which he was credited with saving the lives of several fellow Marines. At the time, he was evacuated for his wounds, he had lost approximately 60 percent of his blood.
*This is a free event. Wine and beer reception to follow. *
To register, click here: https://goo.gl/xzmEcC
From Commissioner Miller: Webinar: Small Business and Entrepreneurship
This webinar will focus on these questions, outline programs, and opportunities to help veterans and providers gauge what it takes to start the path to small business success and cover the elements of entrepreneurship boot camp curricula. This webinar will be of interest to veterans contemplating small business as well as veteran service providers. 
Presenters:
§ Angela Frank, Training Coordinator, CalTAP, Veterans Services Division California Department of Veterans Affairs
§  Meghan Florkowski, Director, Entrepreneurship Programs Institute for Veterans and Military Families (IVMF)
Tue, Apr 18, 2017 11:00 AM - 1:00 PM PDT
Online
Registration URL: