Lily Marshall-Fricker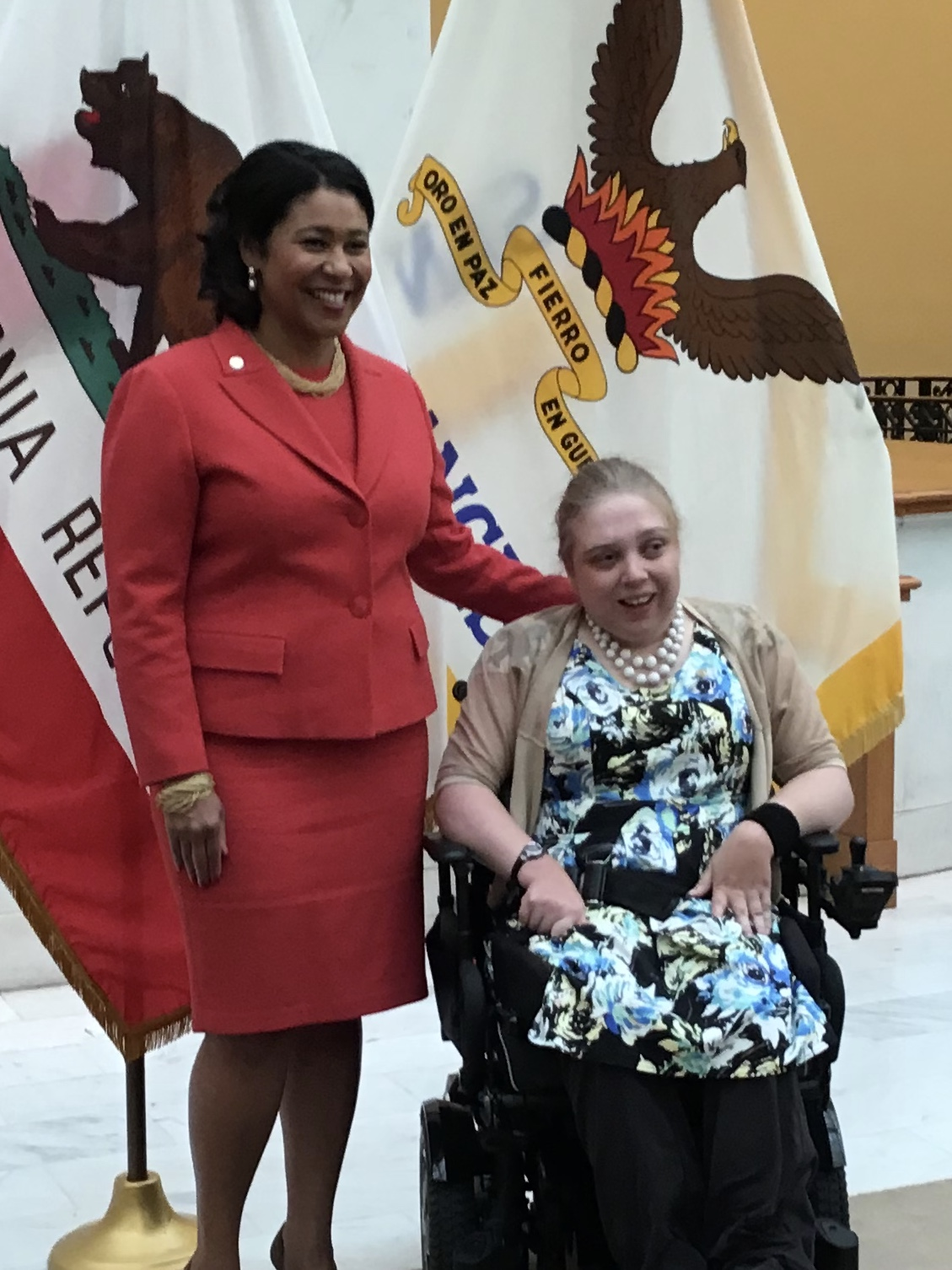 Lily Marshall-Fricker was appointed to the Mayor's Disability Council by Mayor London Breed in 2019. She also currently serves as a member of SFMTA's Multimodal Accessibility Advisory Committee (MAAC).  Previously she was a member of the San Francisco Youth Commission (2007-2019).
Lily, born with cerebral palsy, knows the challenges of living in San Francisco as a person with a disability.  She will work hard to represent all the members of the disability community and our supporters, especially advocating that our voices and ideas are heard and respected as decisions are made that directly impact us. 
As a daily user of MUNI, Lily will continue to advocate for access and safety for all San Franciscans as we travel together by different means - and with different support needs - throughout our urban streets.
Lily is enrolled at City College after completing ACCESS-SFUSD (2017) and Wallenberg High School (2014), and is grateful to receive support services from ARC-SF.  She is a life-long Giants fan and a member of Calvary Presbyterian Church.