Hotspot 2.0
Hotspot 2.0 Announcement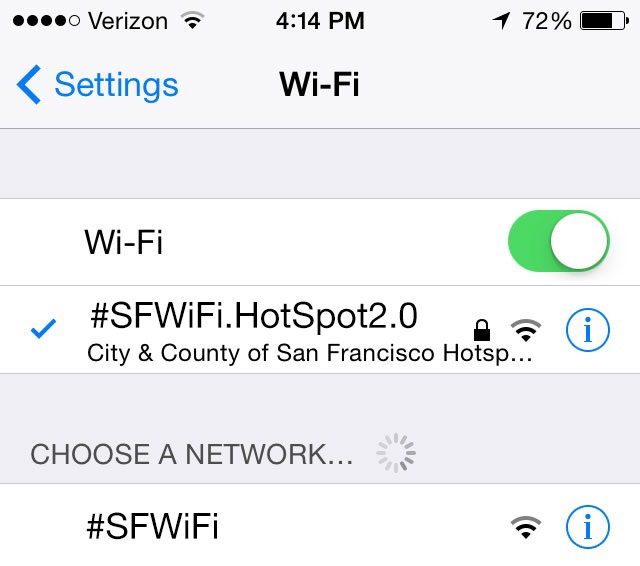 The City and County of San Francisco Department of Technology is pleased to announce a new technology enabling security while accessing the City Free Public Wi-Fi. This technology is called Hotspot 2.0 and demonstrates our constant effort to innovate. HotSpot 2.0 is simplifying Wi-Fi access and enabling a secure connection.
The Department of Technology has started to broadcast this new technology as a pilot program over Market Street on June 5, 2014. Currently, HotSpot 2.0 is available for modern Apple devices (iOS 7.0+).
All other devices will enable HotSpot 2.0 in the near future.
After connecting to San Francisco Free Public Wi-Fi, select the "Continue with Secure WiFi", and install the customer profile, you will enable an encrypted secure connection while connected to the San Francisco Free Public Wi-Fi network. The installation of the customer profile is required only the first time.
---
Hotspot 2.0 Service
The following user guide offers detailed instructions on how to connect to the San Francisco Hotspot2.0 service:
For Hotspot 2.0 Questions
Back to San Francisco WiFi