Family Friendly City Initiative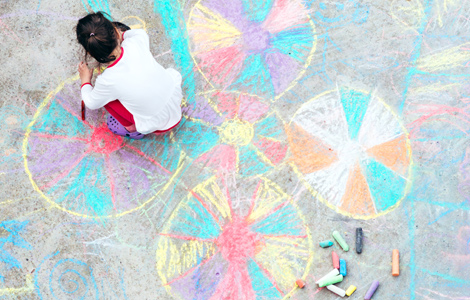 Families are an essential component to any diverse and thriving city. However, San Francisco has had the lowest percentage of children of any major city in the United States since the 1980s.
A Family Friendly City
Today, San Francisco families are being priced out of the City due to a rapidly growing income inequality and lack of housing.  To help meet the needs of all families in San Francisco, the Planning Department is introducing a Family Friendly City initiative to address the following long-term goals.
Affordable family friendly housing
Quality childcare, schools, and afterschool programs
Transportation options
Safe and clean streets and neighborhoods
Access to parks, recreation, and open space
Cultural, racial, and ethnic diversity
Housing for Families with Children
San Francisco Planning, in partnership with Supervisor Normal Yee, produced Housing for Families with Children, a policy paper identifying current conditions and possible solutions to address the many challenges facing today's families. Based on research of best practices from cities around the world, it outlines family friendly elements that could be incorporated into new housing as well as possible strategies for making existing housing more friendly to families and children.
The Planning Department is currently working on the next steps as outlined in the paper, as well as drafting a Design Resource Guide for the design of family friendly new housing.
Child Care Facilities
On May 18, 2017, The Planning Commission approved proposed modifications to the Planning Code to simplify the process of creating new child care facilities. Supervisors Yee and Tang are sponsoring the proposed legislation, which is expected to be reviewed by the Board of Supervisors in July 2017.
The City is also working with the State on ways to allow more flexibility for child care facilities in our urban context.
Transportation Options
Elementary school transportation options (2017–2019)
Transportation options to and from schools and afterschool programs are limited. Building on recent work by the Transportation Authority, Planning staff is working to identify multi-modal transportation systems that will expand options for families.
Bike and Pedestrian Improvements
Planning staff continues to work with other City agencies to design sidewalks and streets that are safe and accessible for all ages.
Safe Routes to School
Planning staff is coordinating with the Department of Public Health and the Department of the Environment to enhance the Safe Routes to School program, an international effort to advance safe, healthy and equitable transportation to and from school in order to foster livable and sustainable communities for San Francisco students and families.
Transportation Demand Management (TDM) Program
The TDM Program is designed to work with developers to provide more on-site amenities that will encourage smarter travel options so people can get around more easily without a car. These choices are better for the environment, help manage congestion, help to reduce risks to pedestrians and cyclists, and improve the overall efficiency of our transportation network. Creating incentives for cargo bike parking, car share services, or subsidized transit passes can give families more mobility options.
Public Space Enhancements
Groundplay
Well-designed neighborhoods help build communities. Groundplay works to convert underutilized land by quickly and inexpensively converting them into new pedestrian spaces. The Groundplay program includes a number of projects, such as the Market Street Prototyping Festival, Play Streets, parklets, and alley improvements.
Cities Connecting Children to Nature
Planning staff continues to work with this citywide initiative to ensure that all children have the opportunity to play, learn and grow in nature.
Timeline
Resources
Collaboration and engagement
As a member of the Our Children Our Families (OCOF) Council, the Planning Department will continue coordinating with the OCOF Framework of increasing accessibility and enhancing the effectiveness of programs and services for children, youth and families. Planning staff will continue to engage San Francisco families through community planning efforts, surveys, and other comprehensive engagement strategies.
Planning staff will work in partnership with the San Francisco Unified School District to synchronize data collection and analysis efforts.
Other Resources
Contact
For more information, please contact:
Sue Exline
Senior Planner, Citywide Policy Division
Susan.Exline@sfgov.org
415-558-6332
Sheila Nickolopoulos
Analyst / Grant Writer
Sheila.Nickolopoulos@sfgov.org              
415-575-9089