Housing
Housing Affordability Strategy
The Housing Affordability Strategy (HAS) will provide a framework to help City staff, policymakers, and the public evaluate how our housing policies and plans work together to address housing affordability for our diverse population. Learn more.
---
San Francisco Housing Needs and Trends Report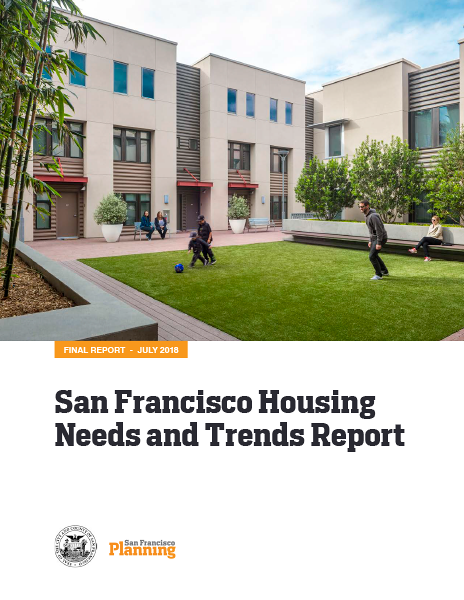 The Housing Needs and Trends Report is an effort by the Planning Department to better understand San Francisco's housing stock and how it serves the city's residents. It analyzes broad trends impacting housing demand and supply across the city and region. The report is a component of a larger effort to analyze and consider how the City may best improve housing affordability in San Francisco and maintain its rich diversity into the future.
The Housing Needs and Trends Report and data files are available on this page.
Other Housing Topics