Mission Street Public Life Plan
Project Overview
The Mission Street Public Life Plan will:
Explore Mission Street identity
Promote street as vital transit corridor
Create opportunities for public space, art and business
Test and pilot new ideas
The Mission Street Public Life Plan is looking at how Mission Street is currently used and is exploring new ideas that can express the needs and identity of its users.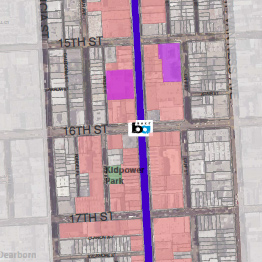 Working on one of the busiest transit corridors in the City, the Mission Street Public Life Plan team collaborates closely with and builds on the SFMTA Transit Effectiveness Project for the Mission 14 bus line.
The plan will create new opportunities for gathering spaces along the corridor while supporting transit service, and will promote local art and business as expressions of the unique identity of the street. Ideas will be developed for and with the Mission District community and through partnerships newly formed. The Plan will be a resource for community organizations and local stewards to celebrate this iconic street with creative street furnishings, art installations about history and evolving identities, storytelling, and gathering.
We will propose a set of strategies to encourage a blossoming of activities on the street. Pilot projects will illustrate the new ideas emerged from the plan and will support and encourage Mission people to take action.
Timeline
| | |
| --- | --- |
| August - December 2013 | Analysis: Surveys and Interviews |
| January - July 2014 | Vision and Design |
| August - February 2015 | Pilot Projects and Installations |
PDF of Timeline available here.
What Are We Working On?

Land Use Survey: We just completed a comprehensive survey of uses on the street, illustrating what types of businesses are on each storefront. Our staff is currently creating a database of this survey to create a neighborhood profile. ( Zoning and Supervisor Districts ) ( Community Resources )
 

Public Life Survey: We have recruited 20+ volunteers to document what happens on sidewalks of Mission Street. This survey, still in progress, captures life on Mission Street on weekday and weekends from 8 am to 8 pm.

Stakeholder Interviews: We are talking with Mission Street stakeholders: residents, business owners, community organizations, employees, and anyone who's a part of Mission Street. During one-hour interviews  we capture ideas and hopes for Mission Street by its users.  If you would like to talk to us, please let us know and we will come to you with our voice recorder! (Le habla espanol) [click here for list of interviews]. What we have heard so far
Public Space Survey
The San Francisco Planning Department is asking for your input as a part of its Mission Street Public Life Plan.

Thank you for taking the time to fill out this survey. Community feedback is essential to the planning process and we appreciate your support. The survey will be kept open through late January.

The initial results of this survey will be displayed at a public meeting held in the Women's' Building at 3543 18th Street #8 on January 21st.
Upcoming Events
None at this time.
Past Events
4th Mission Public Life Plan Public Meeting (January 21, 2015)
3rd Mission Public Life Plan Public Meeting (February 18, 2015)
South Van Ness Avenue Intersection Design
24th St. BART Plaza Stationary Activity

Sunday Streets: Mission (August 24, 2014)
Second Mission Street Public Life Plan Open House (August 7, 2014)
Discussed Mission Street as vital transit corridor with art, commerce and new public spaces for people to enjoy.
Discussed the latest community conversations on commerce, art and maintenance for the 16th BART plaza. 
Activity map. 
16th Street BART Plaza Workshop - Art (July 15, 2014) 
16th Street BART Plaza Workshop - Safety (July 8, 2014)
16th Street BART Plaza Workshop - Commerce (July 1, 2014)
Plan Open House (February 19, 2014)
Change in the Neighborhood boards
Day in the Life of Mission Street boards
Public Realm boards
Community Meeting for Mission Street South of Chavez (November 12, 2013)
Interagency, discussed planning efforts in the South of Chavez area.
Related Links
Community Links
Mission Community Market [click here for fresh food and music]
Precita Eyes Mural Art Center
Mission Local
Mission Cultural Center
MEDA/ MISBA
Central Mission Neighborhood Association
Mission Merchant Association
Arribas Juntos
Mission Police Department
DPW cleaning program
Project Contacts