Transportation Sustainability Program
Flickr. Sergio Ruiz
AWARDS IN 2017
American Planning Association, California Chapter Northern, Best Practices, Award of Excellence
The American Planning Association, California Chapter Northern selected the Transportation Sustainability Program as the recipient for an Award of Excellence in the category of Best Practices.  This award is for a specific planning tool, practice, program, project, or process. This category emphasizes results and demonstrates how innovative and state-of-the-art planning methods and practices help to create communities of lasting value.
Association for Commuter Transportation (ACT), TDM Excellence Award for Large Government
The Association for Commuter Transportation selected the City of San Francisco as the recipient of ACT's 2017 Transportation Demand Management (TDM) Excellence Award for Large Government. ACT's TDM Excellence Award honors outstanding performance and leadership in TDM by organizations. Award categories represent a range of sectors, including employers, higher education, transit agencies, and large/small cities/regions. The TDM Excellence Awards shine a spotlight on the most exceptional examples of TDM leadership and implementation in the United States and recognizes the commitment of the organization to use TDM as an important strategy to improve the lives of commuters, enhance the livability of communities, and strengthen the economic growth of businesses. The City of San Francisco's passage of a TDM ordinance and the previous passage of the transit benefit ordinance are just two of the many reasons the Executive Committee made this selection.
Keeping People Moving as Our City Grows
The Transportation Sustainability Program (TSP) seeks to improve and expand upon San Francisco's transportation system to help accommodate new growth.  Smart planning and investment will help us arrive safer and more comfortably at our destinations now and in the future.  
The Association of Bay Area Governments projects that the City will add as many as 190,000 jobs and 100,000 homes by 2040. Much of this is already occurring – projects to create housing for up to 60,000 new people are currently under review or in construction. It is possible to grow smartly, but we must start now.
The Transportation Sustainability Program is comprised of the following three components: Enhance Transportation to Support Growth (Invest), Modernize Environmental Review (Align), and Encourage Sustainable Travel (Shift).
Invest: Transportation Sustainability Fee
Invest in our transportation network by having developers pay their fair share to help offset the growth created by their project.  (Signed into law November 2015)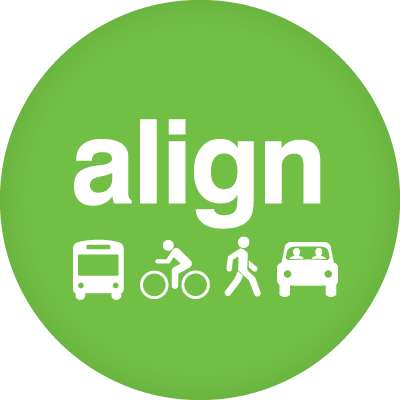 Align: CEQA Reform
Change how the City analyzes impacts of new development on the transportation system under the California Environmental Quality Act (CEQA) so that it better aligns with the City's longstanding environmental policies, like reducing greenhouse gas emissions. (Adopted by the Planning Commission March 2016)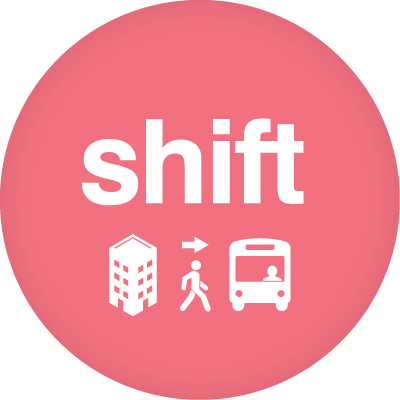 Shift: Transportation Demand Management
Require new developments to provide on-site amenities that prioritize sustainable alternatives to driving. (Signed into law February 2017)
Project Team
The Transportation Sustainability Program is a joint effort between the San Francisco Planning Department, the San Francisco County Transportation Authority,  and the San Francisco Municipal Transportation Agency.
Wade Wietgrefe, AICP
Principal Planner, San Francisco Planning
wade.wietgrefe@sfgov.org
Rachel Schuett
Transportation Planner, San Francisco Planning
rachel.schuett@sfgov.org
Carli Paine
TDM Manager, SFMTA
carli.paine@sfmta.org
Warren Logan
Senior Transportation Planner, SFCTA
warren.logan@sfcta.org