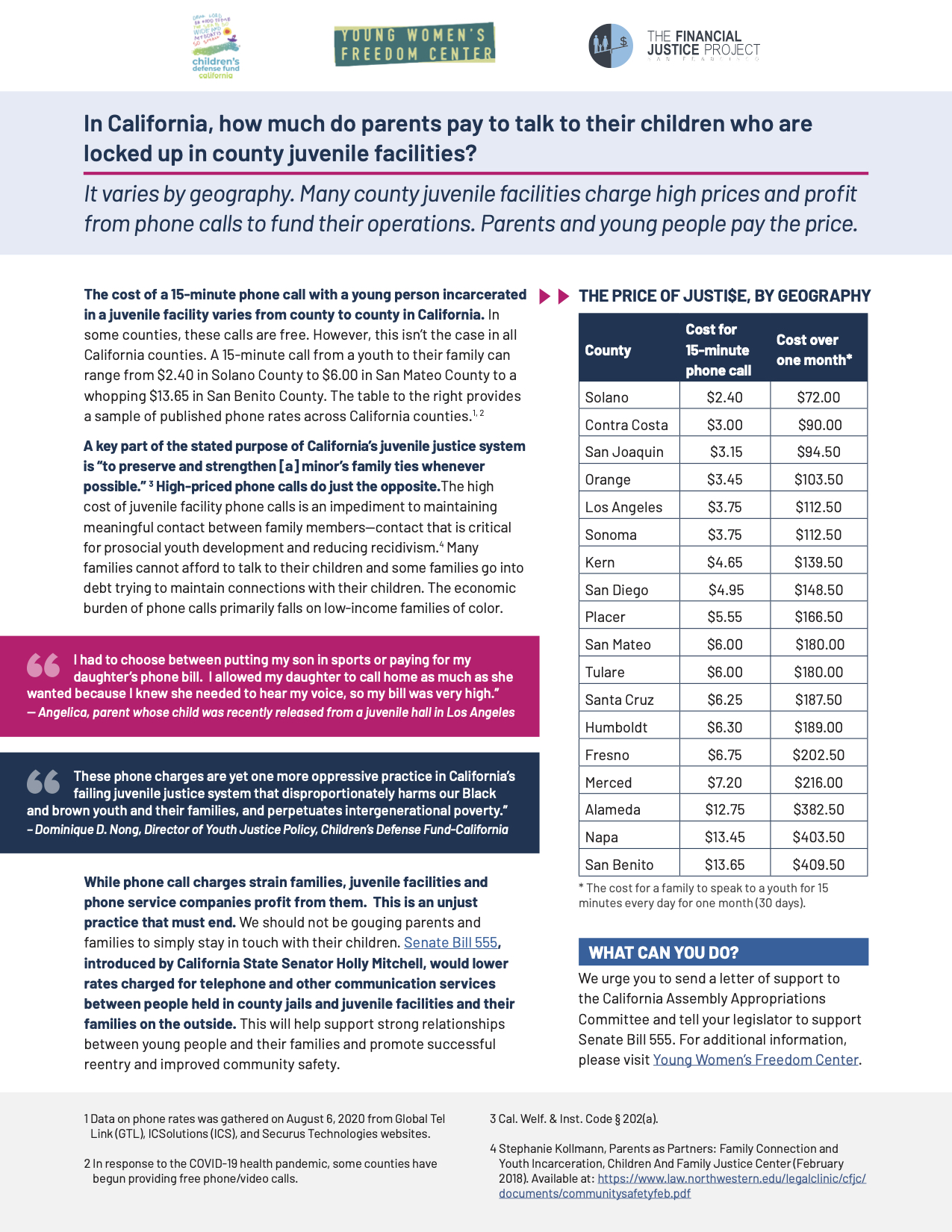 The Financial Justice Project partnered with the Young Women's Freedom Center and Children's Defense Fund-California to publish a report on the expensive and varying costs of juvenile hall phone calls. 
A key part of the stated purpose of California's juvenile justice system is "to preserve and strengthen [a] minor's family ties whenever possible." High-priced phone calls do just the opposite.The high cost of juvenile facility phone calls is an impediment to maintaining meaningful contact between family members—contact that is critical for prosocial youth development and reducing recidivism. Many families cannot afford to talk to their children and some families go into debt trying to maintain connections with their children. The economic burden of phone calls primarily falls on low-income families of color.
We hope that this research, along with San Francisco's local efforts to make all jail phone calls free, will spur statewide reform.