February 18, 2021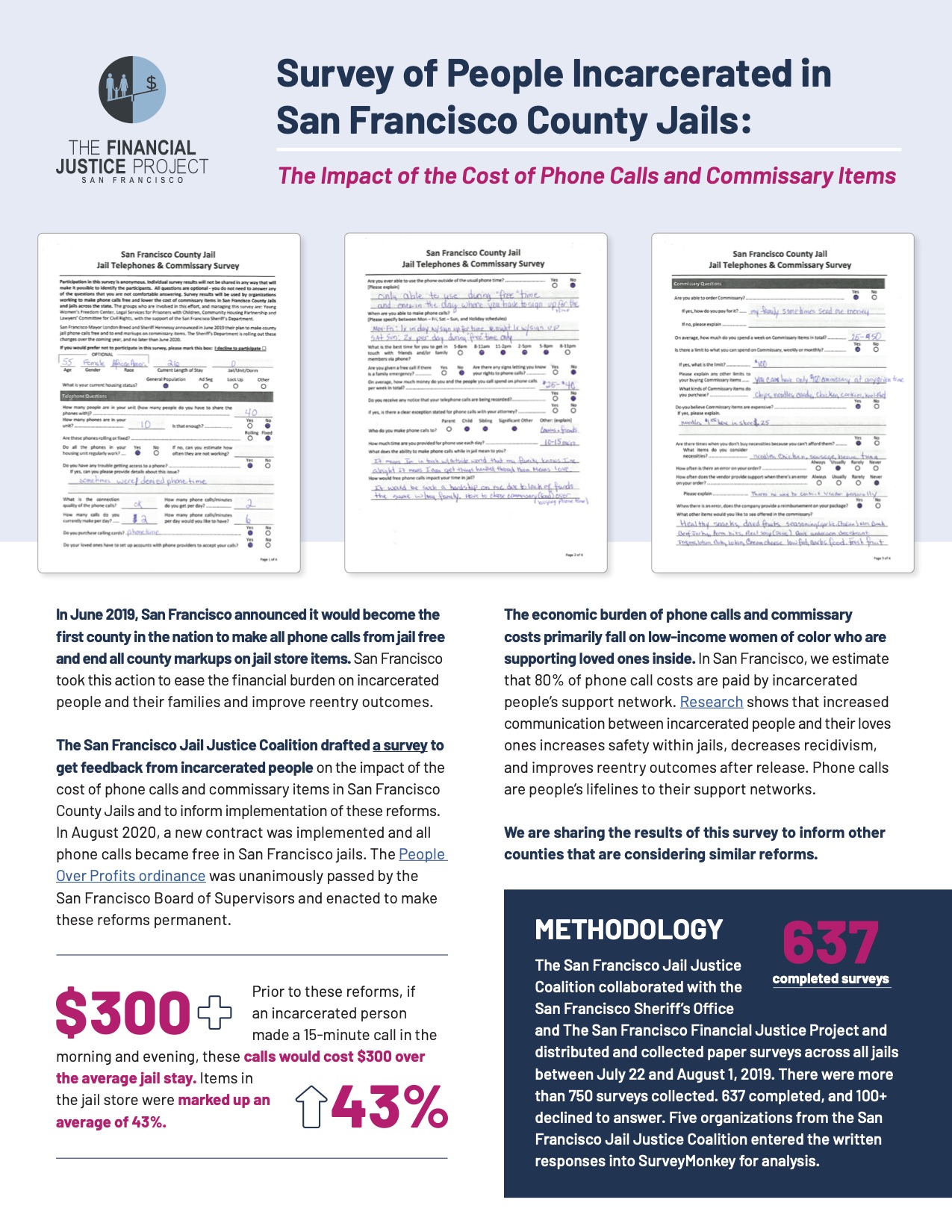 In June 2019, San Francisco announced it would become the first county in the nation to make all phone calls from jail free and end all county markups on jail store items. San Francisco took this action to ease the financial burden on incarcerated people and their families and improve reentry outcomes.
The San Francisco Jail Justice Coalition, comprised of 11 community organizations, drafted a survey to get feedback from incarcerated people on the impact of the cost of phone calls and commissary items in San Francisco County Jails and to inform implementation of these reforms. We are sharing the results of this survey to inform other counties that are considering similar reforms.
We encourage you to check out our issue brief, Justice is Calling, to learn more about how San Francisco made these reforms and recommendations for how other jurisdictions can advance similar reforms.