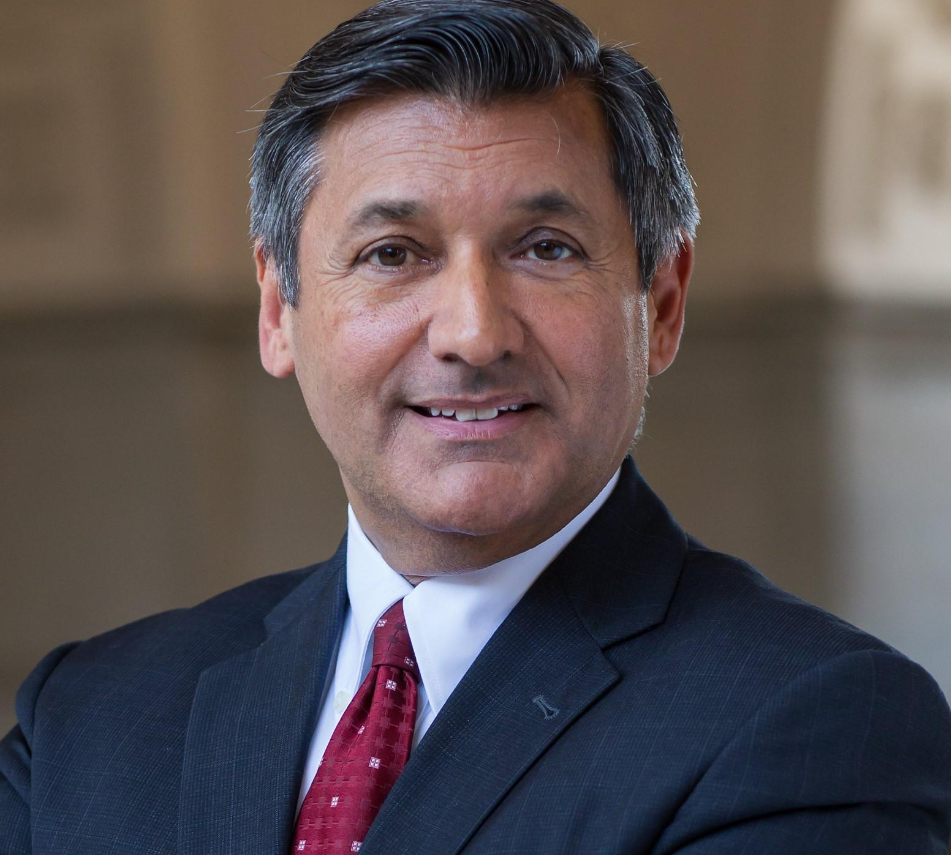 Financial Insecurity is Costing Our Families and City
José Cisneros, Treasurer of the City and County of San Francisco
Rick is a baggage handler at the San Francisco International Airport (SFO) who immigrated to San Francisco from the Philippines 9 years ago with his wife and parents. Rick works the graveyard shift and waits hours before public transit starts up again to take him home to his family. Like his work schedule, Rick's income and expenses are inconsistent and he struggles to get ahead in the most expensive region in the country. Rick has almost nothing to fall back on when he and his family need it.
No matter how robust our city's economy, when residents like Rick struggle, our City struggles. When residents are financially insecure, they are less able to cope with and recover from unexpected financial shocks — a broken-down car or a trip to the emergency room — that can send them and their family down a dangerous spiral.
In San Francisco, these challenges are acute: dramatic income and wealth inequality increasingly divide those at the center of our region's booming economy from those at its margins, particularly communities of color. In fact, just this month, the Urban Institute reported that family financial insecurity costs San Francisco government upwards of $70 million annually.
Among families in San Francisco, 47%--more than two in five residents--are financially insecure, with less than $2,000 in savings. In some neighborhoods, more than 30 percent of our residents have delinquent debt, are struggling to meet their financial obligations and are in financial distress. When families like Rick's experience a financial shock, they are more likely to miss bills, face eviction and fail to meet other financial costs that are ultimately borne by the City.
And San Francisco is not alone. Over half of Americans experience volatility in their income and bills (Pew 2015). And when parents struggle to achieve financial security, their children face a life of limited upward mobility (Pew 2012) that makes the American Dream impossible.
We can't sit on the sidelines; the high cost of living, restructuring of the economy, emergent technologies and the changing nature of work compels us to embrace new ways of strengthening residents' financial security and resilience. For more than a decade, my Office of Financial Empowerment has pioneered efforts to strengthen financial security and mobility for low-income families who live, work or receive services in San Francisco. This includes partnering with the San Francisco Unified School District to build Kindergarten to College, the largest, publicly-funded children's savings program in the country. We offer  free, one-on-one financial coaching to all residents in San Francisco. Our Bank On San Francisco program has helped more than 75,000 people open safe, affordable bank accounts and we've brought the unbanked rate to among the lowest in the nation.
Currently, we're partnering with SFO to design a flexible cash benefit that helps workers like Rick cope with unexpected financial emergencies by giving them the right amount of money at the right time to respond to a crisis. We're learning a lot from workers, employers, unions and SFO about the ways financial insecurity leads to stress, anxiety, turnover, low productivity and a host of other problems that keep everyone at the airport from thriving. So, we're excited to team up with SFO to support workers and employers. We are also launching a partnership with the San Francisco Public Utilities Commission to support low-income communities and communities of color struggling to afford rising utility bills, remain in their homes and avoid displacement.While across the city, only 25% of African American and Latino households own their home, rates increase to 45% in Southeast San Francisco. Homeownership is one of the primary ways families build, sustain and transfer wealth to the next generation. However, with the rising cost of living in San Francisco, many low-income families and families of color are being displaced from their homes and, thus, stripped of their wealth.
And to be clear, financial insecurity doesn't only impact low-income residents; the financial precarity of middle- and upper-income families also affects our city budget, the productivity of our businesses and the vibrancy of our local economy. A 2017 Urban Institute report highlighted the cost of workers' financial stress to employers, from higher rates of absenteeism and lower rates of job satisfaction to lower productivity. One in three workers reported distraction at work due to financial stress, which represents upwards of 20 hours in lost productivity from a worker per month. And financial hardship and lower job satisfaction lead to higher turnover, with the replacement costs as high as 200% of an employee's annual salary.
San Francisco must continue to tackle financial insecurity – our City's health and the future of our families depend on it.