OFE in the News
Stay up to date with the work we are doing to provide economic security and mobility for all San Franciscans.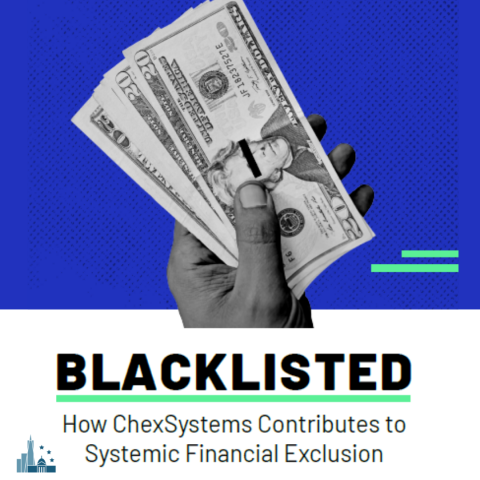 Blacklisted: How ChexSystems Contributes to Systemic Financial Exclusion
In this report we tackle the unfair, unequal and opaque consumer banking systems that have blacklisted so many low-income consumers, immigrants, and in particular Black consumers from the financial mainstream.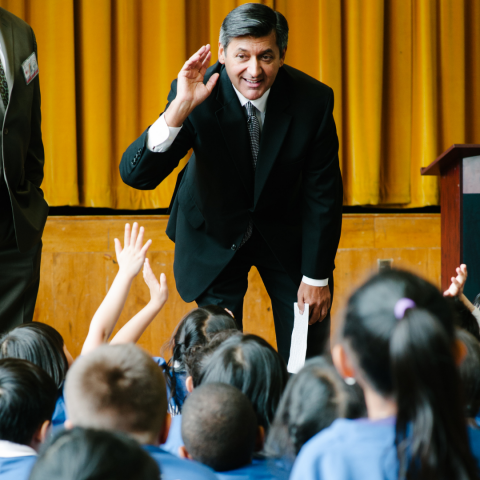 Statement from Treasurer José Cisneros on Governor's $2B statewide College Savings Program
Today Governor Newsom proposed an investment of more than $2 billion in a statewide college savings account modeled after San Francisco's Kindergarten to College Program (K2C).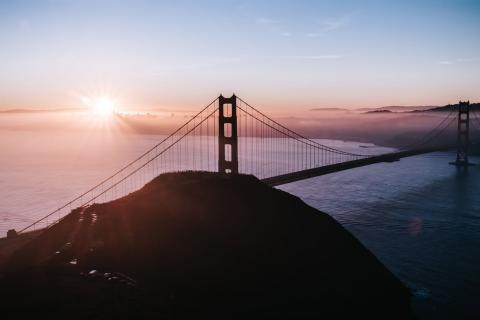 City launches task force to explore Universal Basic Income programs
San Francisco on Friday launched a guaranteed income task force that could lead to a pilot program where up to 1,000 residents would receive at least $500 in unrestricted monthly payments. The 11-member Guaranteed Income Advisory Group held its inaugural meeting to begin working on recommendations for how a pilot program should look in San Francisco, with an eye toward a long-lasting effort.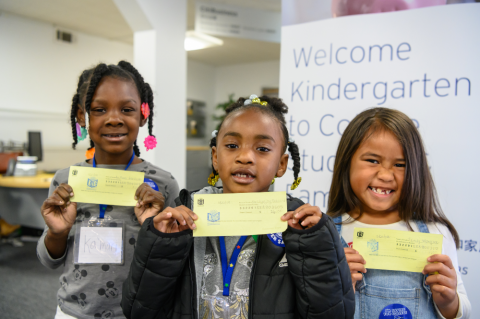 Exciting new leadership at K2C!
Last December, San Francisco's Kindergarten to College (K2C) program welcomed a new program manager, Mohan Kanungo. Prior to joining K2C, Mohan served as the Director of Community, Innovation, and Impact for the Children's Council of San Francisco, which advocates for quality education and financial support to empower families and communities.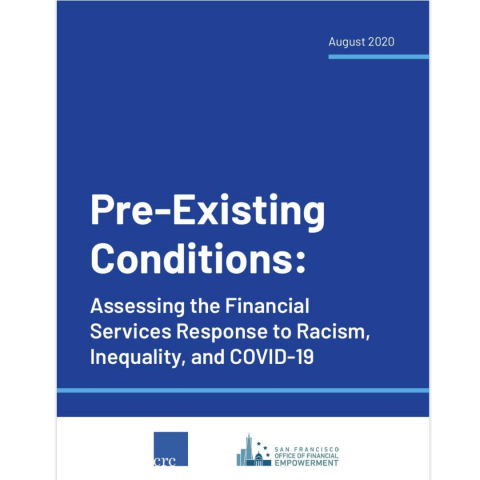 Pre-Existing Conditions: Assessing the Financial Services Response to Racism, Inequality, and COVID-19
A joint report done with the California Reinvestment Coalition (CRC). As COVID-19 continues to ravage the health and economic security of millions of Americans, it is critically important to evaluate the relief efforts offered by financial institutions. And at this time, when our nation is confronted with the reality of its historic and systemic racism, it is crucial that we evaluate such relief efforts with a racial equity lens.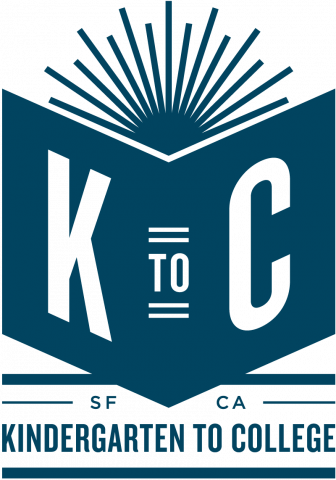 Saving for College During COVID-19
The experience of the Kindergarten to College (K2C) Children's Savings Account (CSA) program run by the San Francisco Office of Financial Empowerment (OFE) shows that despite economic hardship as a result of the COVID-19 crisis, families remain committed to saving for college.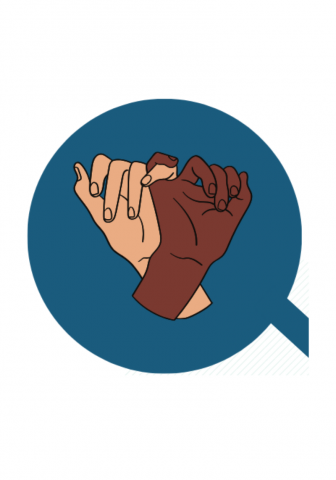 Statement from the San Francisco Office of Financial Empowerment and the San Francisco Financial Justice Project
On this Juneteenth, the San Francisco Office of Financial Empowerment and the San Francisco
Financial Justice Project stand in solidarity with the Black community and all those who demand
racial justice.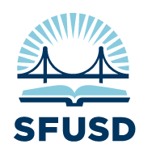 K2C Announces Art and Poetry Contest Winners!
On Friday May 1, Kindergarten to College (also known as K2c) announced the winners of the Spring art and poetry contest for students in San Francisco! The theme for this year's contest was "Changing the world with K2C," inspiring students to think about how planning for college creates opportunities to make a positive impact on the world.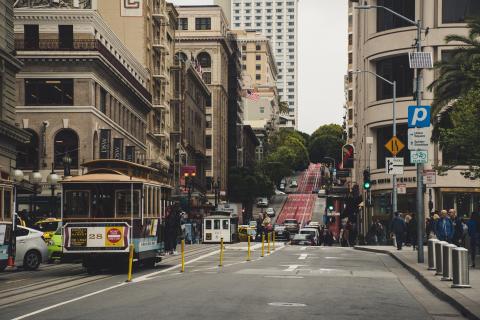 SF Mayor, Treasurer announce new measures to support businesses in response to COVID-19
Mayor London N. Breed and Treasurer José Cisneros on Tuesday, April 21 announced new measures to support San Francisco businesses during the COVID-19 Pandemic.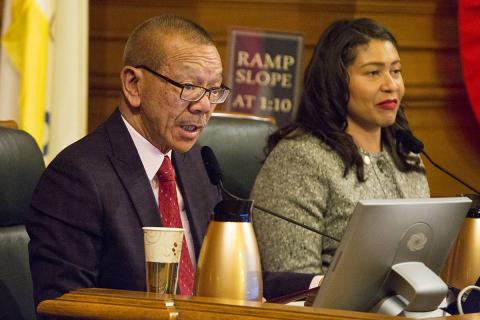 San Francisco launches coronavirus economic recovery task force
San Francisco has established an economic recovery task force to plan a response to the steep and immediate budget revenue losses caused by Coronavirus, officials said Thursday.
San Francisco To Extend Interest-Free Loans To Small Businesses In Trouble During Pandemic
The city of San Francisco is establishing a $10 million emergency relief fund that will extend interest-free loans of up to $50,000 to small businesses in crisis during the coronavirus shelter-in-place period.
Breed announces additional measures to aid San Francisco's small businesses
San Francisco will defer registration and licensing fees for small businesses to try to help them withstand revenue losses resulting from the COVID-19 outbreak, the Mayor's Office announced Tuesday.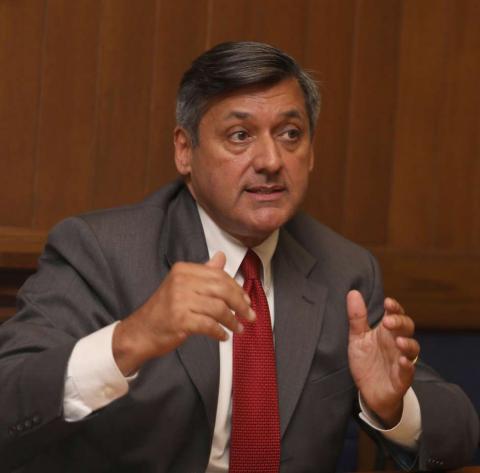 As cost of living soars, SF program to help struggling airport workers pay bills
This spring, Treasurer José Cisneros will launch a, well, pilot program at the airport to test whether providing easily accessible emergency funds to low-paid workers can help both them and their employers.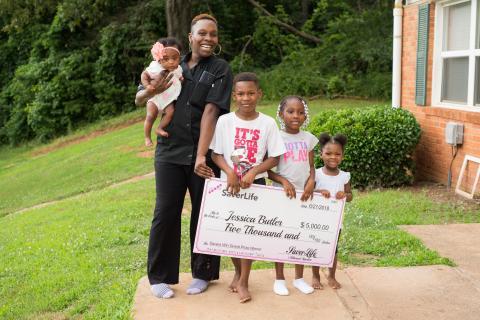 An Equitable Approach to Debt Collection & Financial Wellbeing
It's happened to most of us — you get a bill you can't pay, and you shove it to the bottom of the mail stack. Then the phone calls start. This is stressful enough when you owe the debt, but imagine getting harassed by debt collectors for a bill that isn't even yours, or was issued by mistake. In San Francisco, we've been busy making sure our families have the best resources possible when it comes to managing their debts.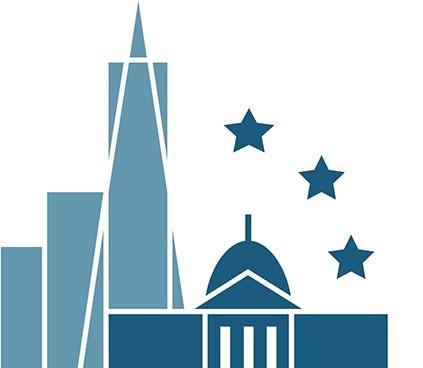 OFE January 2020 Newsletter
Are you caught up on past OFE news? Take a look at our past OFE January 2020 newsletter to see how we were demonstrating promising and expanding proven innovations, and using our voice for economic justice to help families build and protect wealth.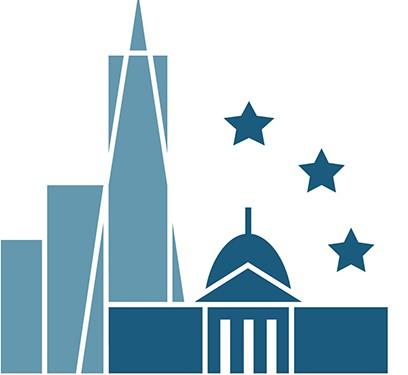 OFE September 2019 Newsletter
Are you caught up on past OFE news? Take a look at our past OFE September 2019 newsletter to see how we were demonstrating promising and expanding proven innovations, and using our voice for economic justice to help families build and protect wealth.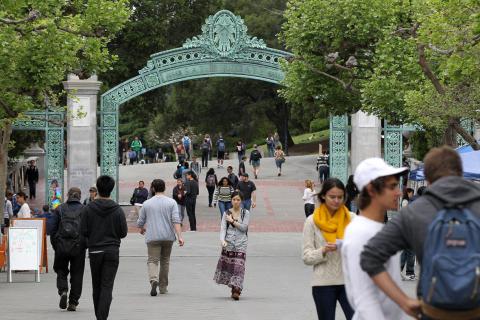 New Report Traces Dramatic Rise in Student Loan Debt in the Bay Area
Today there are more than 700,000 Bay Area residents with student loans who collectively owe nearly $27 billion, an amount that's more than tripled in the last 15 years ago.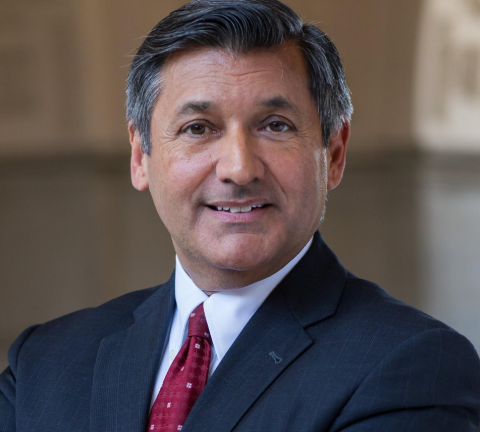 Financial Insecurity is Costing Our Families and City
Rick is a baggage handler at the San Francisco International Airport (SFO) who immigrated to San Francisco from the Philippines 9 years ago with his wife and parents. Rick works the graveyard shift and waits hours before public transit starts up again to take him home to his family. Like his work schedule, Rick's income and expenses are inconsistent and he struggles to get ahead in the most expensive region in the country.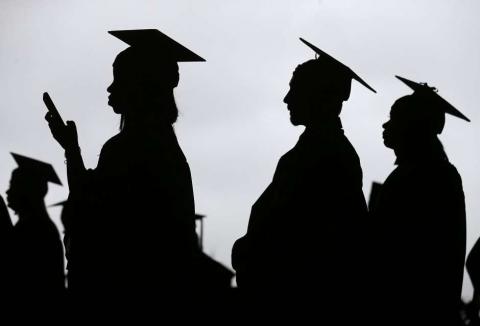 Bay Area student debt levels soar, hitting poor people hardest, study shows
In a grim picture of student-loan debt across the Bay Area, a study released Monday shows that the amount owed has tripled in the past 15 years while the default rate has doubled, hitting low-income communities hardest.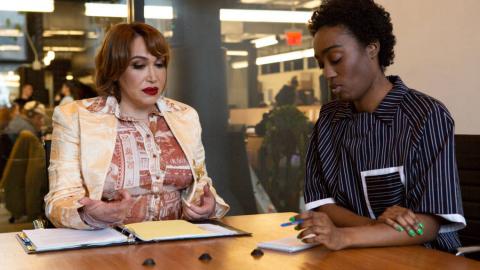 Free Financial Advice at the SF Public Library
Here at KQED Arts, we think a lot about how artists manage their money. Working in notoriously underpaid fields in one of the most expensive regions of the country, artists have to get (even more) creative.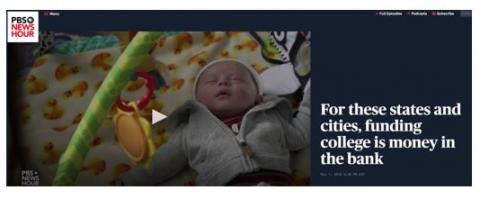 For These States and Cities, Funding College is Money in the Bank
A majority of American college graduates leave school with tens of thousands of dollars in student loans.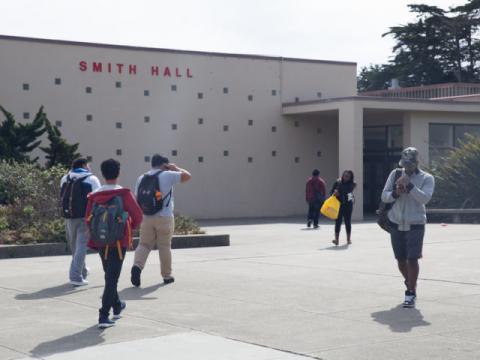 Bay Area's Student Loan Debt Up Nearly 250 Percent
Within the past 15 years, the Bay Area's total student-loan debt increased 243 percent — a figure that affects Black and Latinx residents the most.