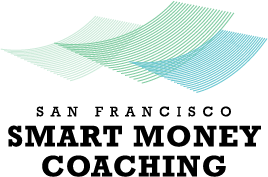 Smart Money Coaching provides free, confidential, one-on-one financial guidance. The program is available to anyone living, working or receiving services in San Francisco, regardless of citizenship status. Our coaches are fluent in Spanish, with additional translation services as requested.  
Financial Skill Building Workshops with Smart Money Coaching
Sharpen your financial management skills during a virtual workshop series with Smart Money Financial Coaches who will host a series of monthly virtual workshops on subjects such as: Rebuilding after a Financial Crisis, Building a Better Budget, and Women and Money. Learn more and register for the virtual workshops.
Make an appointment today to:
Navigate sudden changes to your income or expenses 

Request lower payments from creditors and/or suspend payments due to financial hardship 

Reduce debt and negotiate interest rates 

Establish or improve your credit score 

Open a bank account 

Save for the future 

Find out if you are eligible for any public benefits 
"What I valued most about Smart Money Coaching was having a one-to-one financial coach and it was free! That to me was valuable because I know people that pay a lot of money to get financial advice at a high price. I was having financial problems, debts, and poor credit score for years, and what [the Smart Money Coach] taught me through financial coaching really worked!" -Anonymous