Getting Out & Staying Out Resource Guide
Getting Out & Staying Out: A Guide to San Francisco Resources for People Leaving Jails and Prisons (GOSO) was created by the Reentry Council of the City and County of San Francisco and focuses on improving access to services for individuals returning to San Francisco after incarceration. After distributing over 17,000 hard copies of the guide since 2007, we were excited to announce the launch of the Getting Out & Staying Out website in 2019.
The online edition of GOSO is a searchable website connecting currently or previously incarcerated people, their family members, service providers, corrections staff, attorneys, probation and parole officers, and other advocates to comprehensive and up to date resource information. 
In a unique partnership between The Last Mile, a program that trains inmates to be web developers, the San Francisco Adult Probation Department, and the Reentry Council, the GOSO website was built by people still in custody at San Quentin State Prison. The GOSO website is just one of the latest strategies the San Francisco Adult Probation Department has developed to help individuals make successful and permanent returns from incarceration.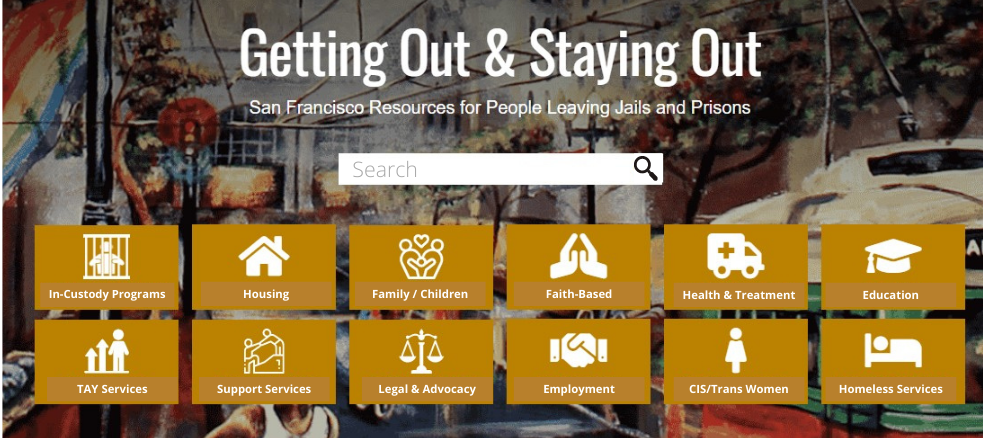 For PDF copy of the Getting Out & Staying Out Resource Guide: Please Click Here
If you would like your organization to be included in the GOSO website please visit sf-goso.org