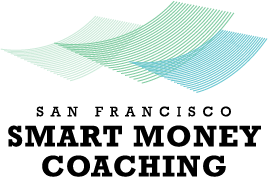 Client Stories
"Survival in San Francisco is not easy, especially when you have a dependent and make under $40,000. I was frustrated with my financial situation. I knew a change needed to happen, but it felt out of reach.  After visiting the Women's Building, I was informed of Smart Money Coaching and I decided to give it a try. After my first session, I walked out with hope. I walked out feeling I was capable of making this change.  Every time I walk out of a session, I am reminded, I CAN do this.  Having a non-judgmental coach encourages me to be honest with myself and most importantly reminds me, change and stability are possibilities."
- Email from Daisy to her Smart Money Coach
The client came to Smart Money Coaching overwhelmed with credit card debt. When she was unemployed the client had used credit cards to pay for most of her living expenses. She had recently received a sum of money from a family member and wanted to use part of those funds to slowly pay down her debt and use the rest toward other expenses. However, after a financial assessment with her coach, the client was advised to put some of those funds towards emergency savings and use the rest to aggressively pay off her credit card debt. The client was hesitant at first but a few weeks later, she called her coach to report that she took the advice, put some funds in savings, and used the rest to pay off all her debt. The client is now debt-free and was able to raise her credit score by over 30 points.
– Client served at Alice Griffith (HOPE SF)
Eric began working with Smart Money Coaching in February 2019. Eric had exited the criminal justice system in August 2018 after serving a twelve-year sentence. When he first started working with his financial coach, he was unemployed and living in a homeless shelter. In a matter of three months, Eric was able to secure permanent full-time employment and permanent housing, open both a checking and savings account with Chase, and open a secured credit card with Capital One. The client credits his successes as a result of working with his Smart Money Coach and is moving towards becoming financially stable.
– Client served at the San Francisco Public Library
In early May 2020 the client was referred to Smart Money Coaching through the Rising Up campaign, an initiative to serve at-risk Transitional Age Youth (TAY) experiencing homelessness. Since then, they have already met with their financial coach five times. A budget review showed a monthly deficit of $178.00 The coach helped identify expenses they could reduce or eliminate and they have actively scaled back on those expenses. Per the financial coach's recommendation, the client applied to CalFresh and now receives $280 in food stamps per month. Additionally, the financial coach supported the youth in reapplying to Unemployment Insurance and the youth is now eligible to claim $7,852.00 in benefits.
– Client served through the Rising Up campaign
The client started Smart Money Coaching with $20,000 worth of debt and a deficit of $1,500 per month. Through working with her coach and participating in the SF LGBT Center's employment services program, the client was able to gain employment and balance her budget. She currently has decreased her debt by $3,000 and continues to make additional payments above the minimum amount.
– Client served at the SF LGBT Center