Youth Commission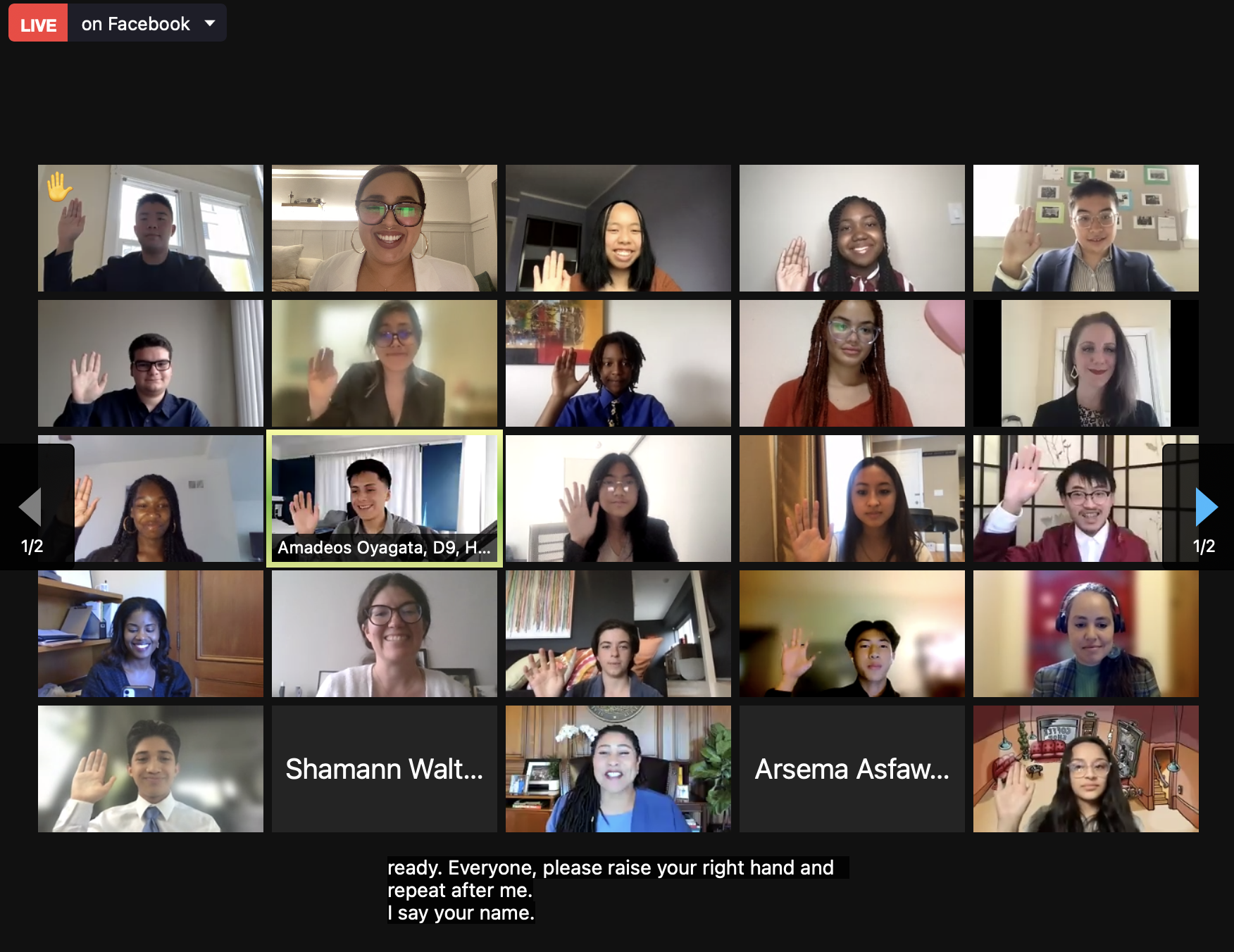 Mission

The Youth Commission is a body of 17 youth from San Francisco between the ages of 12 and 23. Created by the voters under a 1995 amendment to the City Charter, the commission is responsible for advising the Board of Supervisors and the Mayor on policies and laws related to young people. The Youth Commission is also charged with providing comment and recommendation on all proposed laws that would primarily affect youth before the Board takes final action.  You can read more about the Youth Commission here.
Youth Commissioners
Mayor Appointed
---
Mayoral    Amara Santos
Mayoral      Steven Hum
Mayoral     Ewan Barker Plummer
Mayoral     Isaiah Catubig
Mayoral     Jayda Love
---
What's New?
---
Community Events
---
Next Meetings
Full Commission
The Youth Commission meets regularly as a full body on the first and third Monday of every month. Meetings are usually held at 5:00 pm in room 416 of City Hall. However, due to COVID-19 & Shelter-in-Place, the Youth Commission will be meeting remotely. The YC's meetings calendar for the 2021-22 term can be found here. 
Commission Committees
The Youth Commission has standing issue-based committees that meet regularly in City Hall are meeting virtuallly. The Youth Commission 2021-2022 issue-based committees are as follows:
---
Last Meetings
---
What Happened in the Recent Past?
To see what we were focused on the last term, check out the Youth Commission's Policy and Budget Priorities here. To see current business from the 2020-21 term, visit our tracking YC business page.
---
---
---
Multilingual Services

Translate
Stay Connected