Youth Commission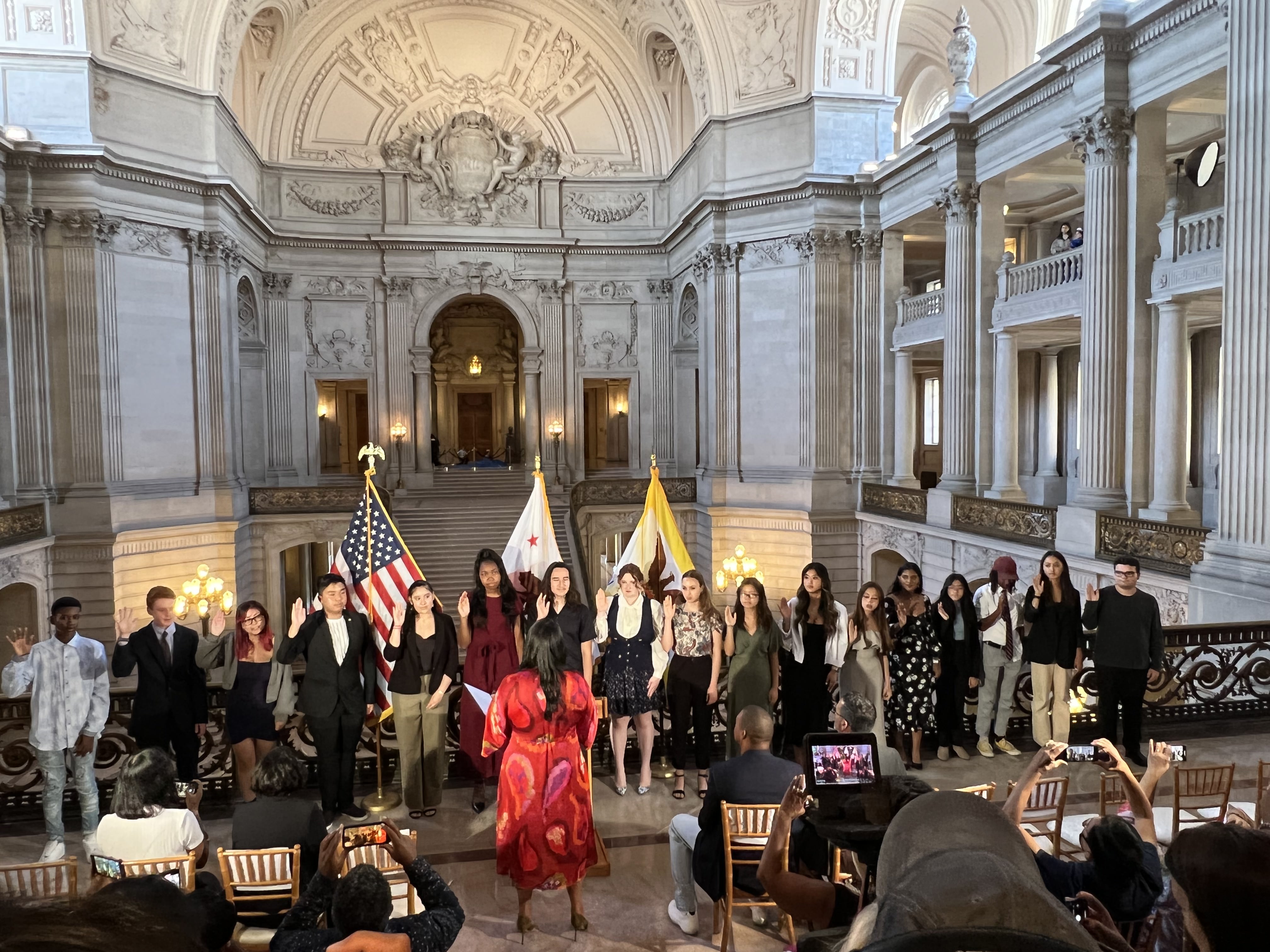 Mission

The Youth Commission is a body of 17 youth from San Francisco between the ages of 12 and 23. Created by the voters under a 1995 amendment to the City Charter, the commission is responsible for advising the Board of Supervisors and the Mayor on policies and laws related to young people. The Youth Commission is also charged with providing comment and recommendation on all proposed laws that would primarily affect youth before the Board takes final action.  You can read more about the Youth Commission here.
Youth Commissioners
Supervisor Appointed
---
District 1     Chloe Wong
District 2     Allister Adair
District 3     VACANT
District 4     Maureen Loftus
District 5     Hayden Miller
District 6     Gabrielle Listana
District 7     Ann Anish
District 8     Astrid Utting
District 9     Yoselin Colin
District 10   Vanessa Pimentel
District 11   Emily Nguyen
Youth Commissioners
Mayor Appointed
---
Mayoral    VACANT
Mayoral    Steven Hum
Mayoral    Ewan Barker Plummer
Mayoral    Yena Im
Mayoral    Tyrone S. Hillman III
---
What's New?


 
---
Community Events
---
---
Multilingual Services

Translate
Stay Connected