District 9 Commissioner Profile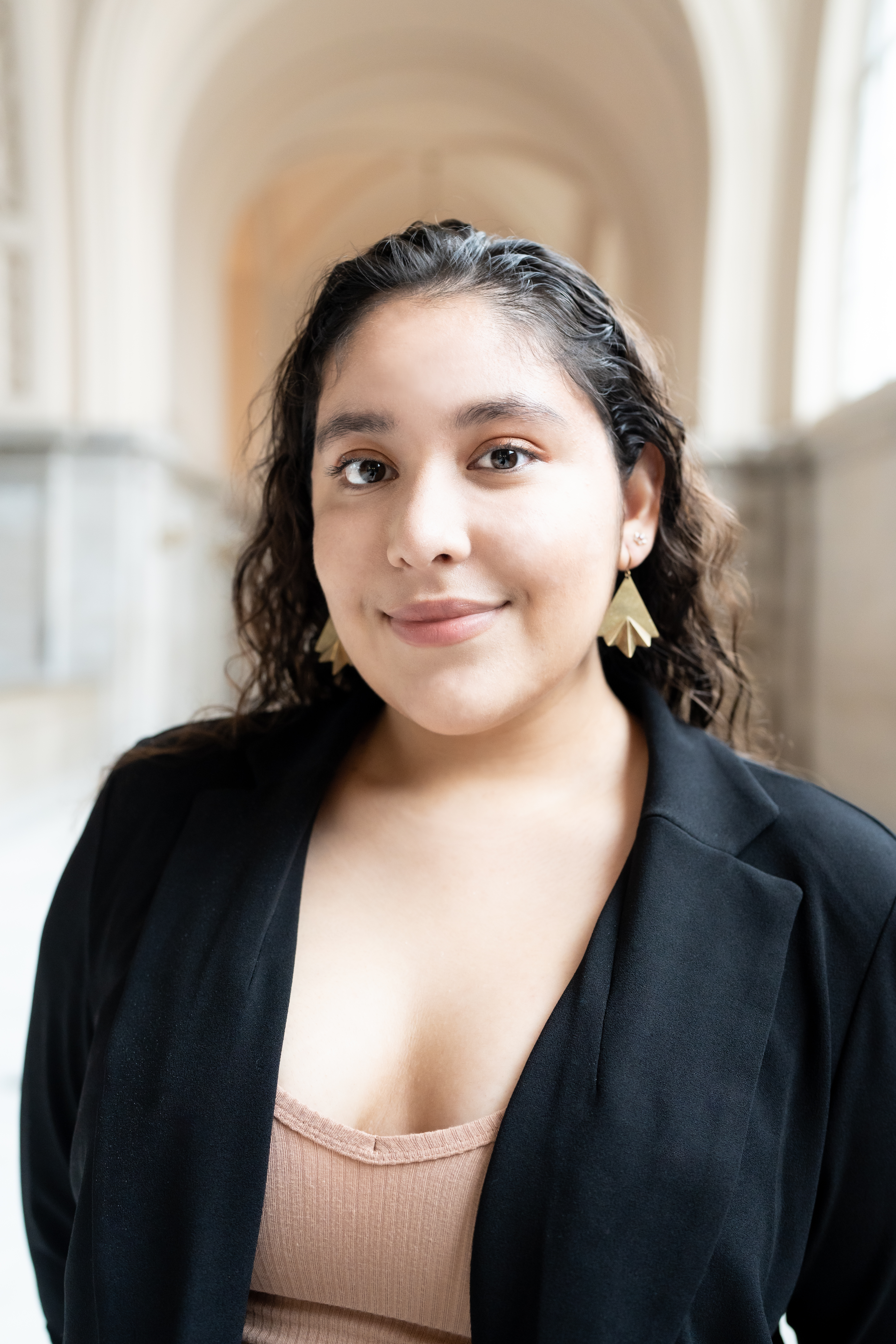 Yoselin Colin
Committee: Transformative Justice
Representing District 9: Bernal Heights, Dolores Heights, McLaren Park, Mission, Mission Dolores, Peralta Heights, Portola, St. Marys Park, University Mound
Appointed by Supervisor Hillary Ronen
Attending Urban School of San Francisco
Yoselin Colin (she/her), a senior at the Urban School of San Francisco, is thrilled to have been appointed as the District 9 Youth Commissioner! She is Mexican-American, born and raised in San Francisco, specifically in the Mission, where she holds a profound love and pride for the community. 
She is most passionate about finding a solution to San Francisco's homelessness problems, building affordable housing, and guaranteeing that the city is equitable for all. She is also dedicated to advocating for criminal justice reform, stronger mental health and drug/alcohol addiction services for youth, and for the needs of low-income and first-generation youth. Yoselin hopes to address San Francisco's housing crisis while serving on the Youth Commission by using her extensive knowledge obtained as a founding member and current leader of Urban's Housing Rights Group. She has phone-banked, canvassed, supported non-profit organizations that assist the houseless, and raised awareness on the issue both at school and in her various communities. Her other goals while in the Youth Commission include addressing the issue of youth drug and alcohol addiction and providing stronger, more accessible support networks and services. 
Yoselin is eager to learn more about her district and collaborate with other commissioners to solve and enhance awareness of the problems affecting San Francisco's underprivileged communities and young people.